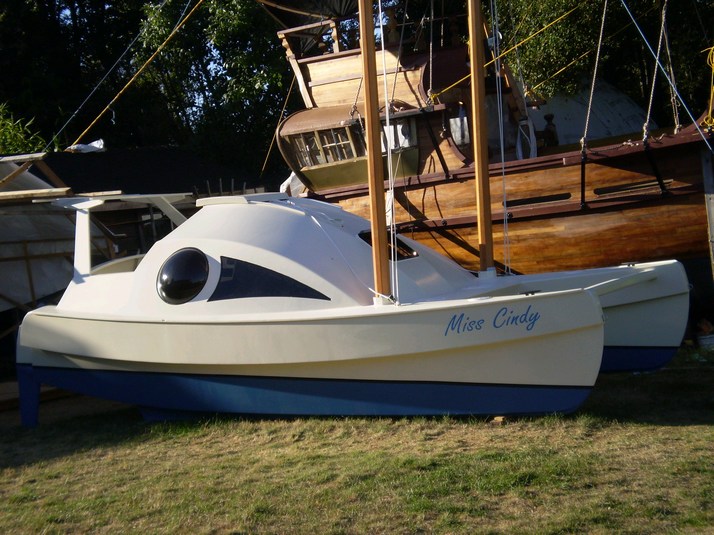 Miss Cindy
---
These are the adventures of the 'Miss Cindy' a Turtle Island 16' Microcat cruiser.
Departing mid October 2008 the plan is to travel from Vancouver Island Canada to San Felipe Mexico by road, down the Sea of Cortez to La Paz, across to Mazatlan, then down to San Juan del Sur Nicaragua. From there over land into Lake Nicaragua, sail in there a bit, then out the San Juan River past some rapids to the Caribbean. Cayman Brac to visit a wrecked boat, up to Cuba, then to Key West to enter the US.
Along the way I have a few destinations, places I will visit, other places are just along the way: The Western Sea of Cortes, San Juan del Sur Nicaragua, Granada, Lago Nicaragua, Solentiname Islands, Rio San Juan, The Fort at El Castillo, San Juan del Norte, Cayman Brac, Cuba.
You may not have entered via my home page so here is the link to my boats page where you will find info on the design and construction of 'Miss Cindy'.
Here are some 'Miss Cindys' specifications and some information on her equipment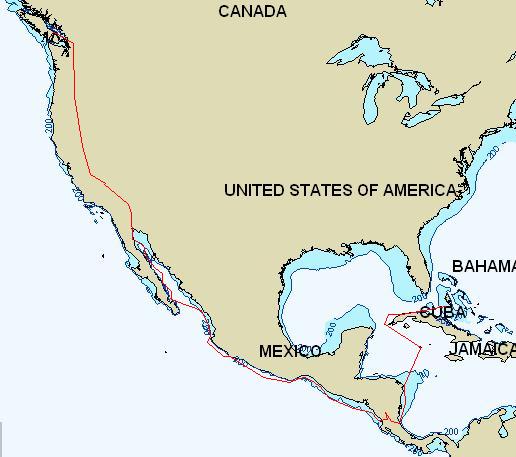 ---
As I write these initial pages I am anchored in behind the spit at Puenta Arena in Bahia des Los Angles in Baja Mexico. We ( 'Miss Cindy" and I ) just sailed in from about 8 miles north where we had anchored at the end of a 36 hour passage from Bahia San Luis Gonzaga. The trip into this little bay was great, 'Miss Cindy' with her twin rigs sailed herself most of the way with me taking over for the last 1/2 hour. There was a big cruising boat 'Raven' powering into the bay ahead of us from Limon bay and she was anchored when we came around the sand spit in 7' of water watched closely by the pelicans. We took a long tack up into the bay with full sail in 20-25kts and sailed well up on the 6' shoal before tacking one more long tack to a pocket of darker water about 150 yds upwind of Raven. I quickly rolled up her sails and dropped the hook.
It was our first serious windward work since her keel mods in the boat yard just before this trip. She has done well, we split that tack at 90 degrees, much improved from her previous 105. We must have looked pretty interesting to 'Raven' when we came down the bay with our junk type lugsails wing and wing, then cutting quickly upwind , and finally rolled the sails like blinds. I was pretty impressed with her performance! I gave her cabin and decks a bath with a sponge and a toothbrush, took all of 15 minutes.
Along the way these first few weeks people have asked repeatedly for a blog. So here is this freeform travelog.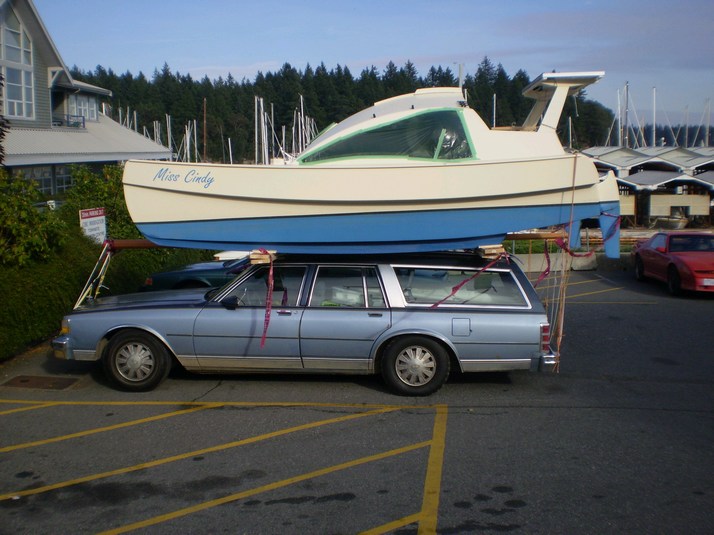 The Trip, Prepping to go, Heading Down I5, CHP stop, Mexicali Police Escort, Federal Police Stop, Arrival in San Felipe, Launching on the Beach.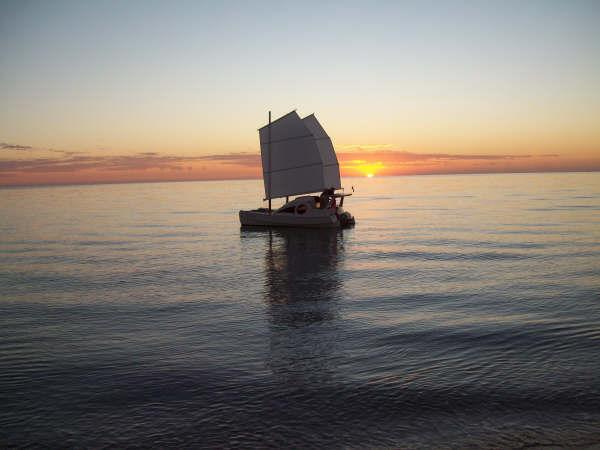 Panama in Puertecitos, Repairs with Boeing Aluminum, Santa Ana Catches Us, Swimming a Line Ashore, Up all Night, Dash to Gonzaga Bay, Bob the Plumber.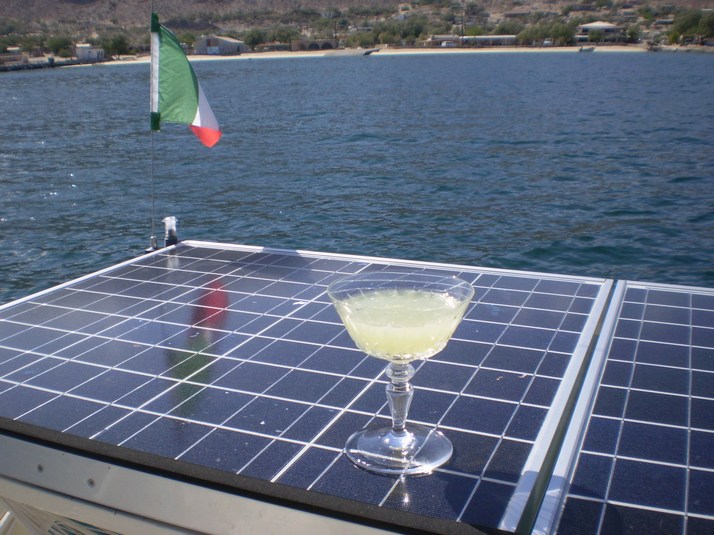 Shooting Stars, Phosphorescent Dolphins, Whales, Tiller Pin Breaks, Bahia de Los Angeles, Our First Margarita, Depressing Puerto Don Juan.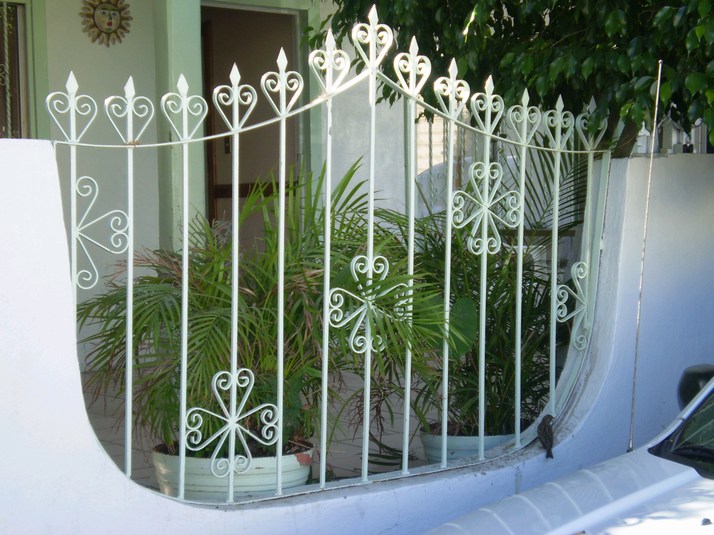 A Rainbow, Funny Clouds, Dolphins Play a Trick, Beautiful Santa Teresa Beach, A Gaff Boom Breaks, Santa Rosalia.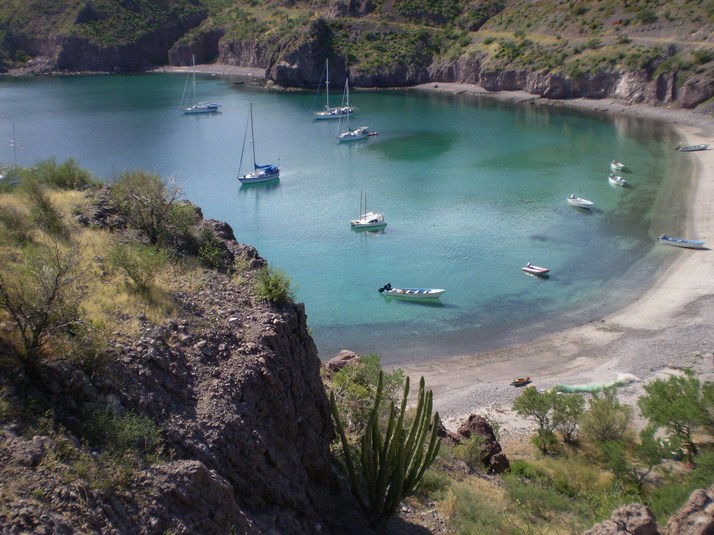 85 Miles in 24 Hours, A Limerick, A Night Entrance to Aqua Verde, We Meet a Little Cal 25, Martini's and Crib on the Beach, Racing to Puerto El Gato, A New Top Speed, Dolphins like us.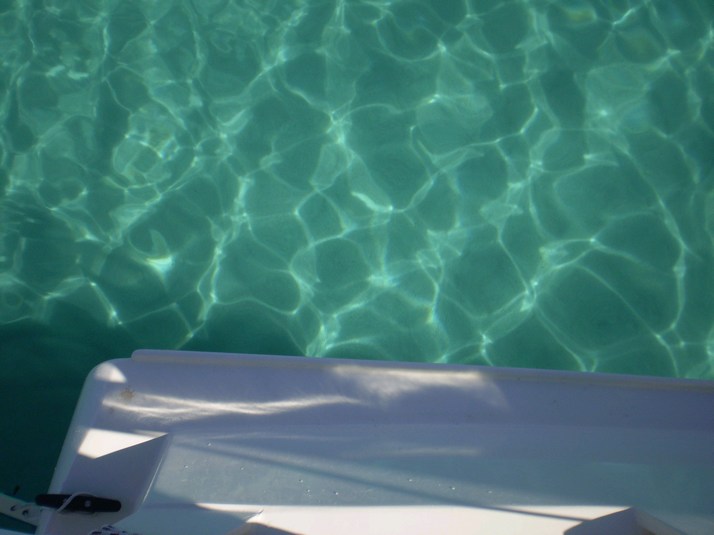 Cats in the Bay, Swimming with Jellyfish, Our Shadow, Pushing to La Paz, Lost in the Harbour, Finding Jacaranda.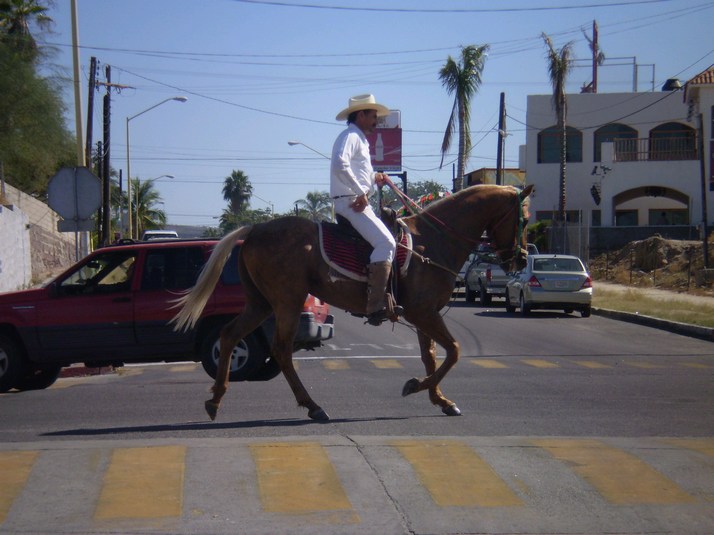 La Paz, On the Rocks, Dodging Rain, Baja on Fire, Passage to Mazatlan, Close Encounter with Fishboat.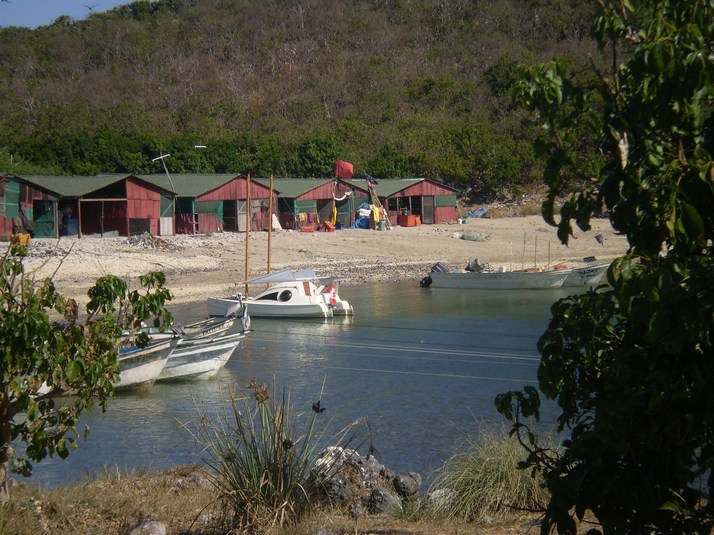 Electric Motor gets the Boot, Grubby Marina Mazatlan, On the Beach at Isla Isabella, The Troll of San Blas, Bugs, Pretty Chacalla, 'Miss Cindy' is Invited to Paradise Village, La Penita, Fireworks for Christmas.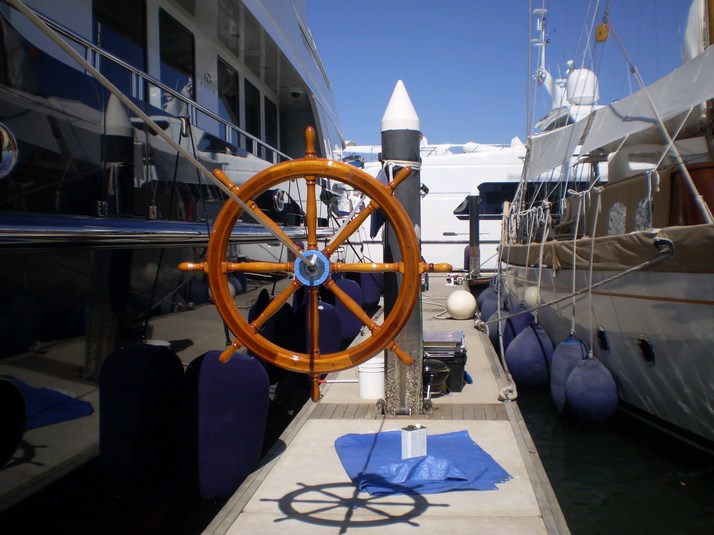 Rocas de Reyes, 'Miss Cindy' in Chains, Turmoil, Whales, Turtle Island, Turtle Beach, Cabo Corrientas, When Frigates Attack, Crappy Careyes, Terrific Tenacacita, Barnacles, Barra.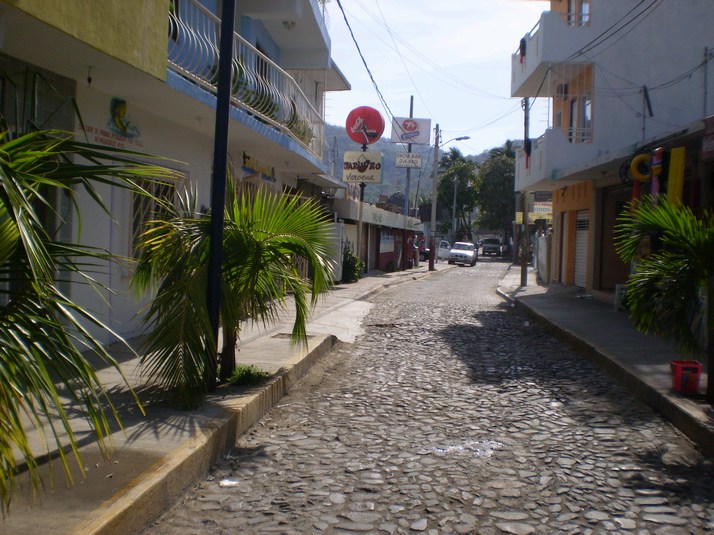 Putting the R&R in Barra, Leatherback Turtle gets Frisky with Missy, Leaping Stingrays Batman, 4 Nights to Zwhat, A Tour of 'Slojo', 'Miss Cindy' Helps Out a Cruise Ship, Dolphins Everywhere, Miss Adventure Offshore, Midnight Train to Acapulco.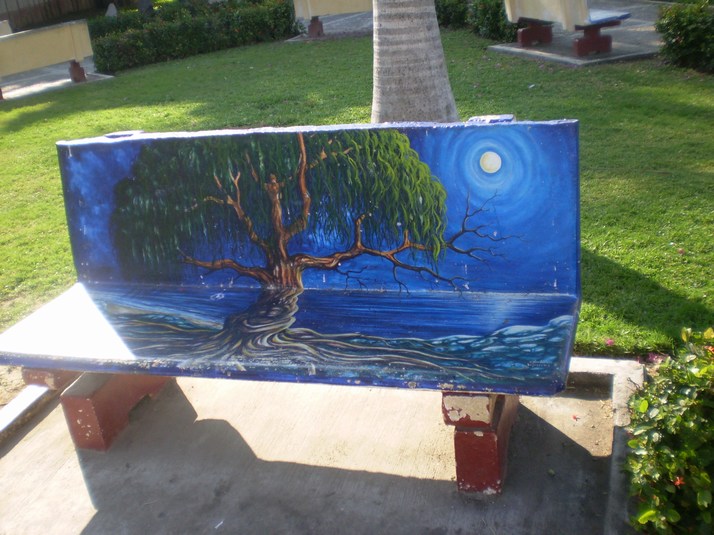 Boys from Brazil, Sail Repairs, Dolphins in Cabin, Blood in the Cockpit, Whales Close Aboard, Pelicans for Breakfast, Waiting in Huatulco.
Still Waiting in Huatulco, Yachtero Rumour Mill, Trouble in the Tehuantepec, Bahia Conejo, Panga Tankers, Sun Sets on Mexico, Dolphins Boycott 'Miss Cindy', 3 Days 2 Nights in Guatemala, We Break a Wing, Entry into El Salvador.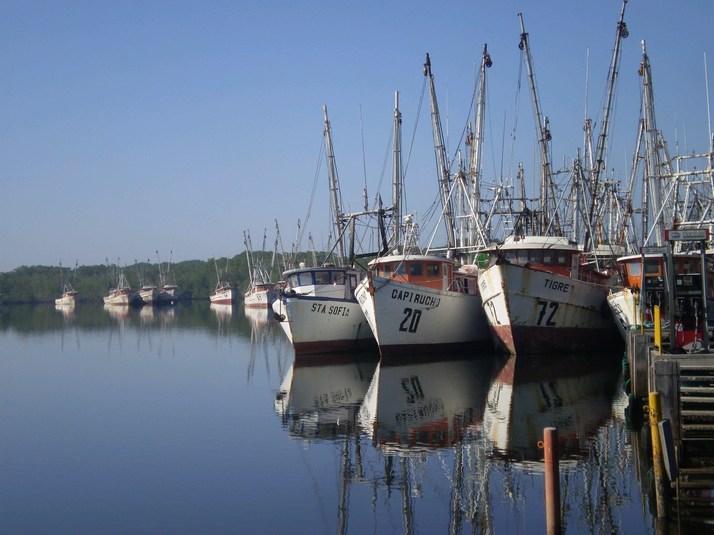 Welding, Mister Taxi, Ladder Work, Stuck in Acajutla, Pilot to Barillis, Timeless Lagoon, Crossing Bars, Norte in Fonseca, Windy Windy Windy, An Anchor is Lost, Puesta del Sol - Offical Entry into Nicaragua, Explosive Puerto Sandino, Mobbed by Pangas, An Omen, 'Miss Cindy' goes SuperSonic, The End of Our Pacific Voyage.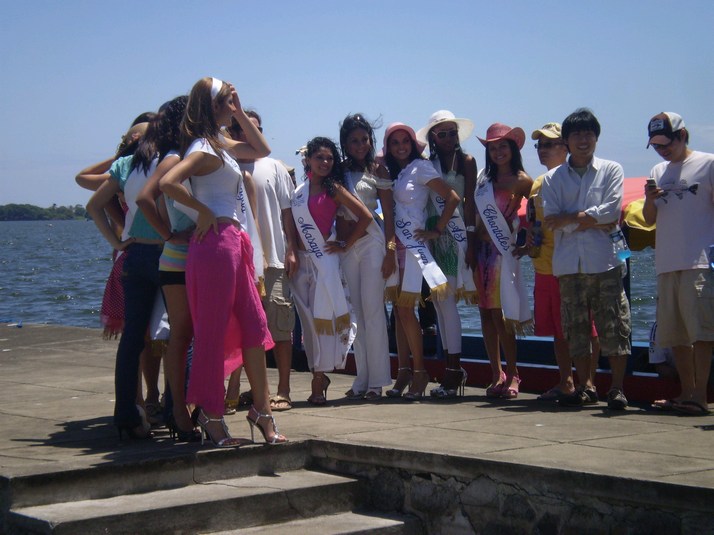 Rendezvous with Art-Moto, Cold Water, Windy Windy Windy, Relaxing San Juan del Sur, Out of the Pacific, Paint Varnish and Tortugas, On the Road Again, Nica Beauties at the Lake.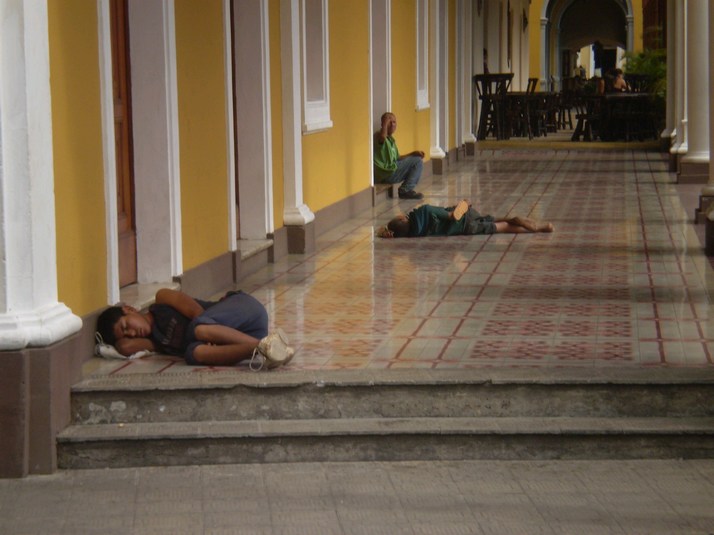 Granada, Sharks, Sailing Regatta, Belly Dancing, Mangos, Waiting Waiting Waiting, Permits, Parts.

Updated May 6 2009 from Havana Cuba. Today is exactly 1 year since the start of construction of 'Miss Cindy' She has sailed over 4000 miles in that year.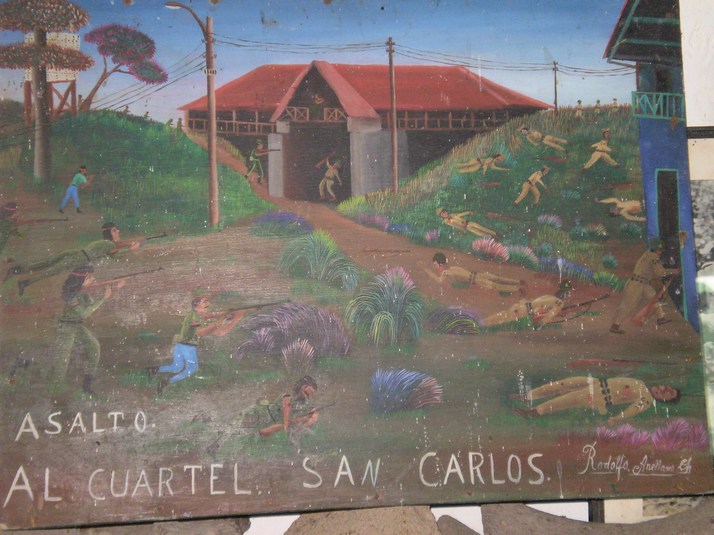 Nostalgia, Permission to Navigate in Nicaragua, Waiting and Planning and Waiting, Sailing in the Lake, Puerto Diaz Banana Clippers, Solentiname Islands, Revolution, Art, Naval Police, The River.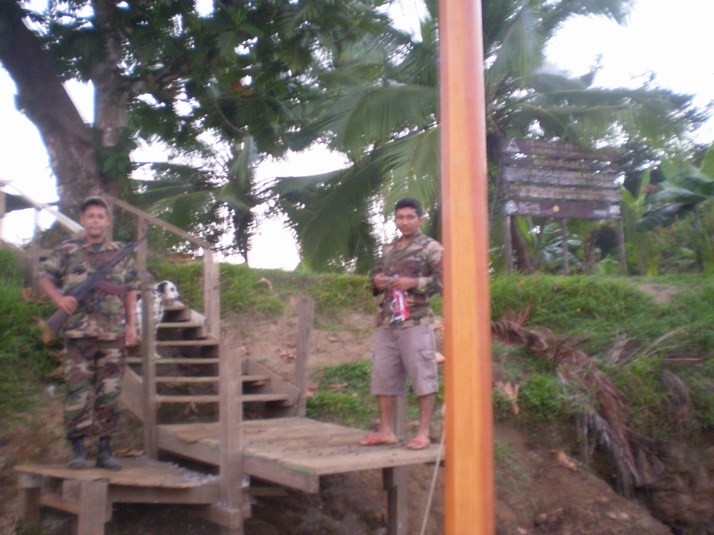 On the River, Boca de Saballos, Monte Cristo Lodge, Zarpe Zarpe Zarpe, Tow to El Castille, El Diablo Rapids, Pedro the Guide, Camaron de Aqua Dulce, Crocodiles Attack at Trinidad, Iquanas Monkeys Birds, Stuck on Sand Bars, San Juan del Norte, Old Greytown.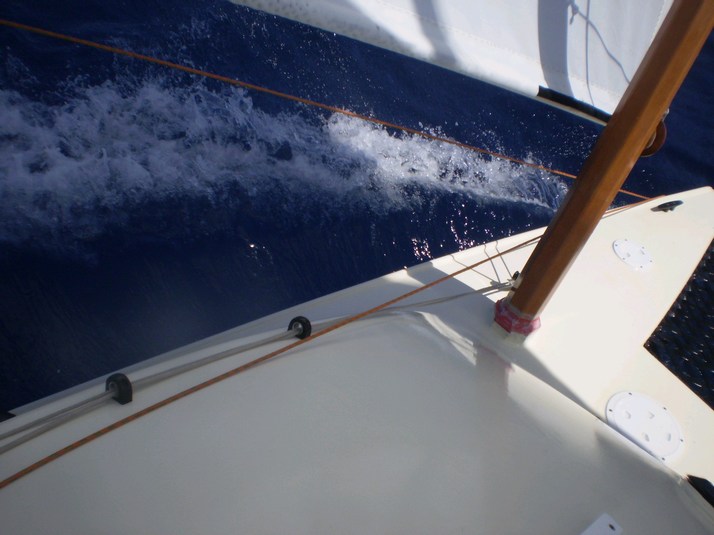 Getting out of Town, Across the Bar, 200 Miles on the Nose to Isla Provedincia, 530 Miles on Port Tack to Cayman Brac, Mast Problems at Sea, The Pilot Comes Aboard, Teignmouth Electron, Cable and Wireless Helps Out, Surfing to Cuba.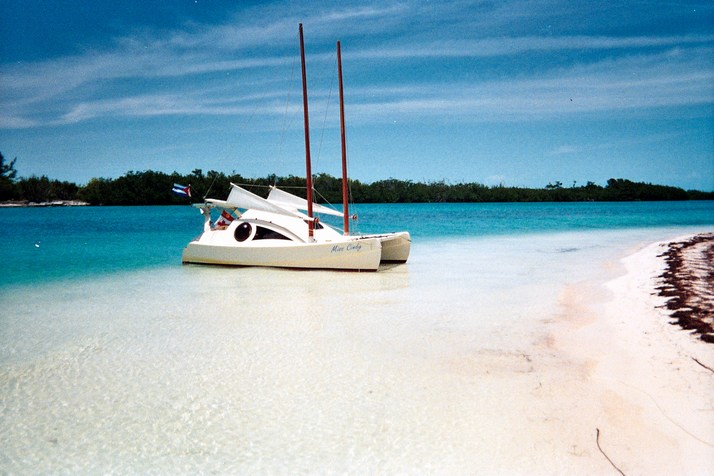 Preconceptions, Cayo Largo, Thin Water, New 24 hour Record, Helping Out, Meeting Fishermen, Marina Hemmingway, Gulfstreaming, La Florida.

'Miss Cindy' was trailered back to Vancouver Island by the original Miss Cindy and I in June of 2009.

E-Book of this travelog formatted for Kindle with an added preface and some alternative concept sketches.
---
Copyright © 2008, 2009 Tony Bigras.