Travels with Miss Cindy

Chapter 15

Granada, Sharks, Sailing Regatta, Belly Dancing, Mangos, Waiting Waiting Waiting, Permits, Parts.
---
Saturday March 14 2009

Granada was another destination I had wanted to see but it has been a bit of a disappointment. The oldest colonial city in the Americas doesn't seem too old to me. Apparently the walls are old and most everything else is a lot younger.
One of the old adobe walls.
Many people have warned me of the sharks in the lake. None have been seen for more than 30 years but the legend of man eaters lives on. The sharks in the lake were once thought to be a unique species but it turned out they were actually bull sharks that moved freely up and down the river and between the lake and the ocean. Shark tagging confirmed this just before they were wiped out by a commercial fishery.
Bull sharks grow to 14' and are territorial and very aggressive. The closest to this I have seen so far in Granada is in the Central Park touristo zone. It is the end of the busy tourist season so the sharks are in a bit of a frenzy as their food supply dwindles.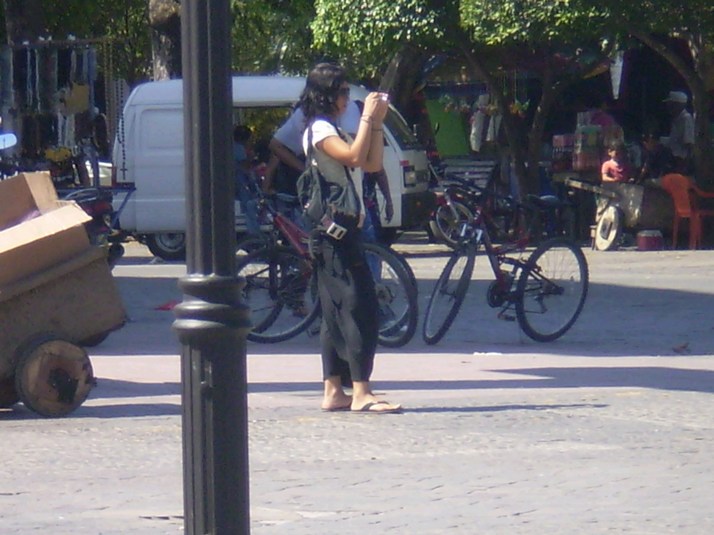 Even at the fringes of the touristo zone I receive frequent invitations for ganje/weed/mariajuna, and all manner of opportunities for 'love'. Sometimes a brother claims to be selling his sister. Sharks.
Further afield the town is a bit more interesting. A common aspect everywhere is garbage. I buy one of my taxi drivers a coke and when he is done he tosses it out the window. I toss mine in the back seat. Most everywhere there is trash. Some places it looks like a disposal company dumps their trucks there, but it is just the dross of the society accumulating one piece at a time.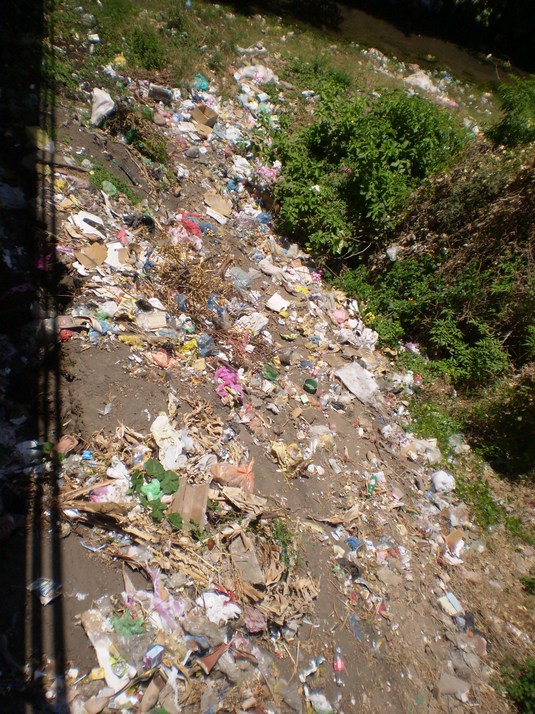 Taxi's are broadly negotiable. A five mile ride can cost between $1 and $2.50 . I usually give them 40 or 50 cordobas $2 to $2.50 depending on what notes I have. The 20's are worn right out as if everyone in town, and every ones sister, has handled them. I asked my first cabbie how much to SJdS and back. He said $100, I said ewe, he said $70. Pretty cheap for 120 miles. In another life I took a ride to the San Francisco airport that was about 10 miles for $50 and had to sit locked in a cage in the back seat.
Late one evening I asked for the fare to the marina, 200 cordobas. I laughed loudly said no thanks and turned away, he says 50. Sharks.
One of the cabbies asked about the little boat on the sea and wasn't it dangerous. I lightly elbowed him and said not as dangerous as riding with him. He thought it was pretty funny too.
There is a definite pecking order on the roads. Higher ups generally do not make way for lessers and expect them to keep out of the way. It is basically biggest to smallest. Trucks, big cars, taxis, cars, horse carts, cows, motorcycles, people, dogs. The drivers use a lot of preemptive honking toot toot toot toot I am coming thru. Horses cows and dogs get a little more consideration than people who should know better than to be in the way.
I read mid week in the paper about a sailing regatta the coming Saturday. I emailed the fellow who is an Austrian with a small sailing school in Granada. Velago Granada I arranged to meet him. Seems like a nice guy. Signed up for 950 cordobas. Don't know what that gets me but it is a weeks wages here and 4 good meals with all the beer I would want to drink.
Friday evening was the skippers meeting. It was at his house which is his Nica girlfriends Tapa/Wine bar. Things were a bit unstructured. Some interesting people though. An American doctor with a NGO and a proud Nica with some very interesting stories of the lake and the culture, the kind of person I really enjoy meeting. He gives me some advice for the river and rapids. And he talks of Nicaraguas favorite poet, who has written a tale of fishermens lore on the lake. Cantos de Cifar y del Mar Dulce
No one seems concerned about sailing instructions or the race, wine and food seem to be the agenda. I work out rating issues with the Nica and a couple of other details. The Austrian is married to the 0800 start, the Nica says he will be there but many others won't make it that early. Then in the middle of this a bit of erotic belly dancing ( really ). The music has an techno edge. The strangest skippers meeting I have been to.
Later that evening in El Quixote bar I order a mojita. The relief bar girl does not know how to make one so I helped her with it. Talked with her a bit, seems she hates Daniel Ortega. It is all second hand from her grandfather and father but seems pretty well entrenched. I suggest she try to turn that into dislike as a heart full or hate has no room for love.
0800 I am on the line. No 5 minute flag. No start flag. No Committee boat. No competition. Alone. I barge the line and head South East. I figure let them sleep in, 'Miss Cindy' won't mind a head start. Over at the sailing school about 0830 there are a couple sails going up. By 0900 some boats have wandered near the starting line. By 0930 they are out of sight as I bash to windward around the rocky islettas. By 1030 they have not come into sight. Perhaps they are doing a triangular course in the bay. Perhaps they have gone back to the tapa bar for more belly dancing.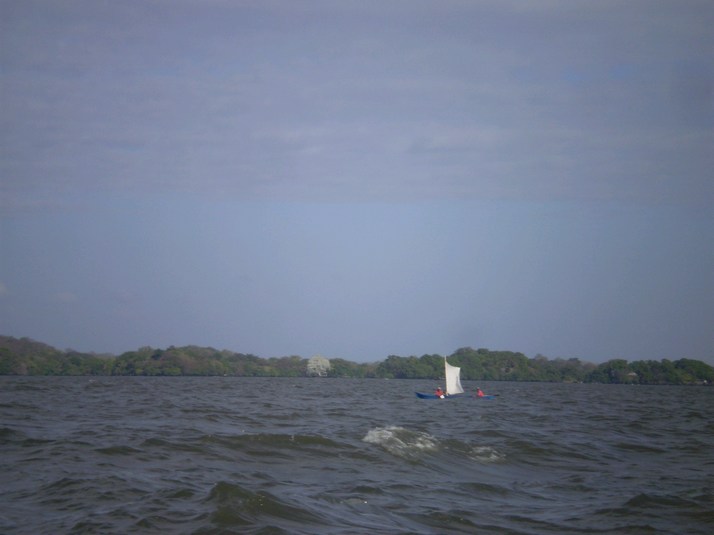 The only other sailors who were also out at race start time, artisanal fishermen in one of the local boats.
Around 1045 the winds shifts fully SE ( on the snotter ) and falls to 5 kt leaving behind a bunch of lumpy slop. With not another sail in sight I retire from the race and head down wind into the bay with my marina. I know where most of the rocks are now so it is a very pleasant sail at a couple of knots. In a bit I get a call from the Nica who has a VHF. I explain I have retired from the race. They are apparently racing.
950 cordobas, I hope I get a signed 8x10 from the belly dancer, or at least a regatta tee-shirt.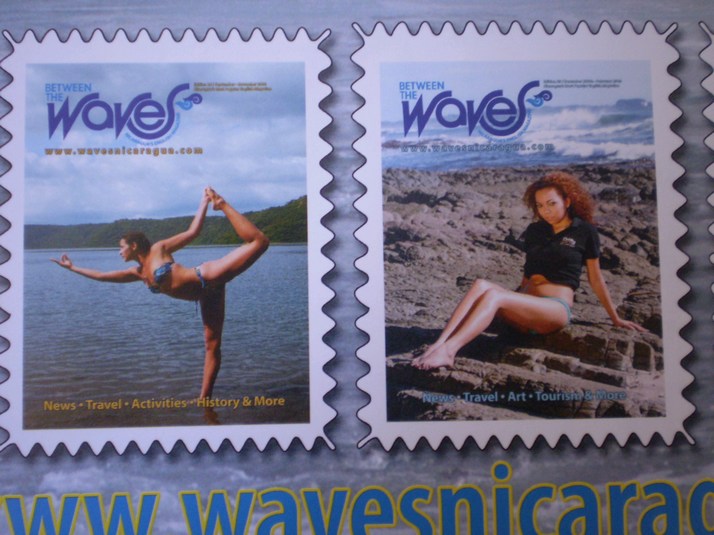 These snaps from the tourist brochure I picked up to use as a chart. With the beauty pagent and this type of stuff it is like a 1960's time warp.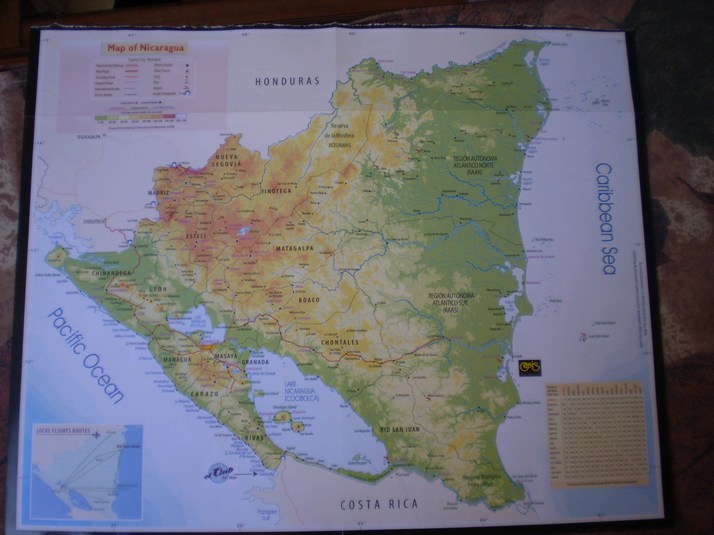 And the 'chart' I will be using. My Maxsea charts don't have any of the minor ports on the lake, not even San Carlos.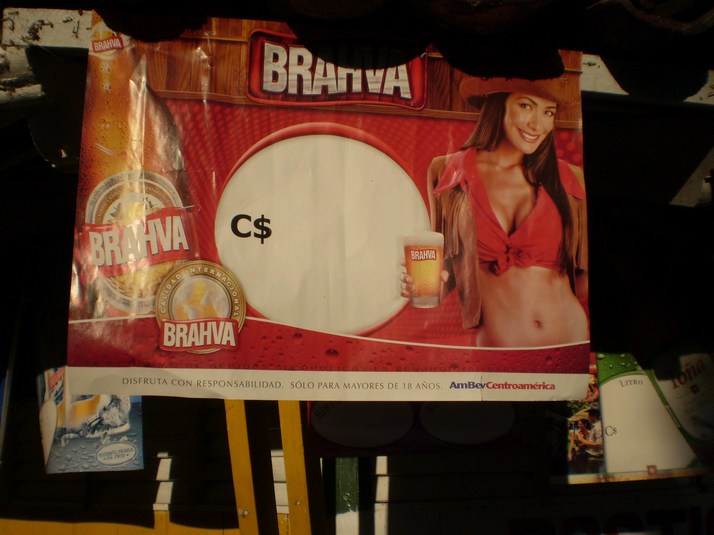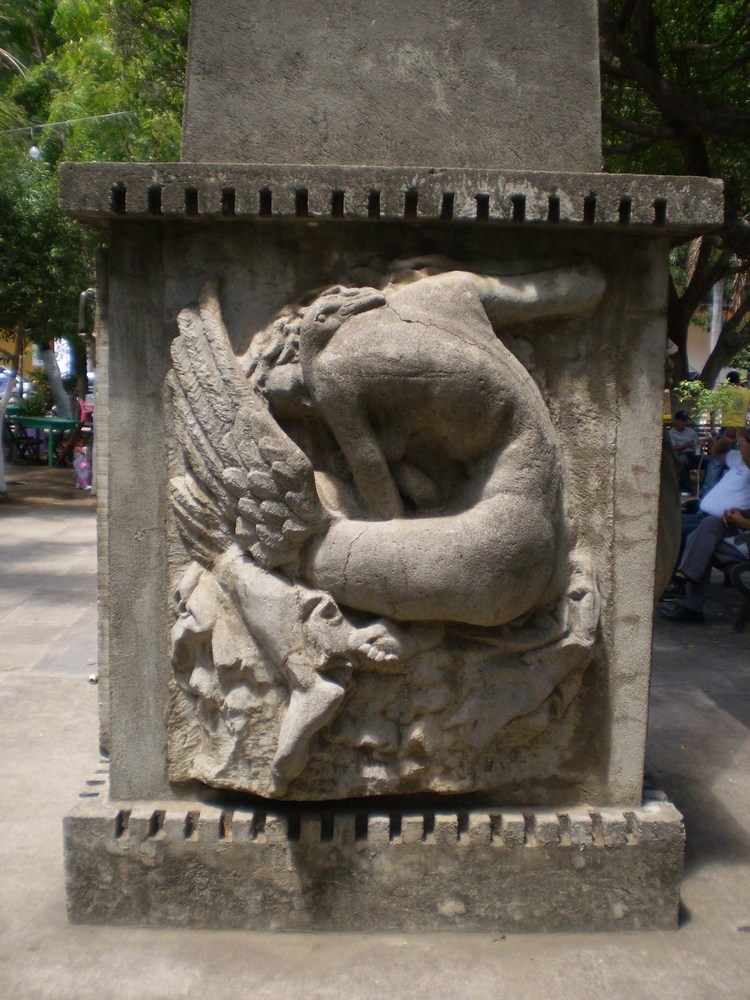 And from the base of a statue in Central Park this representation of Leda and the swan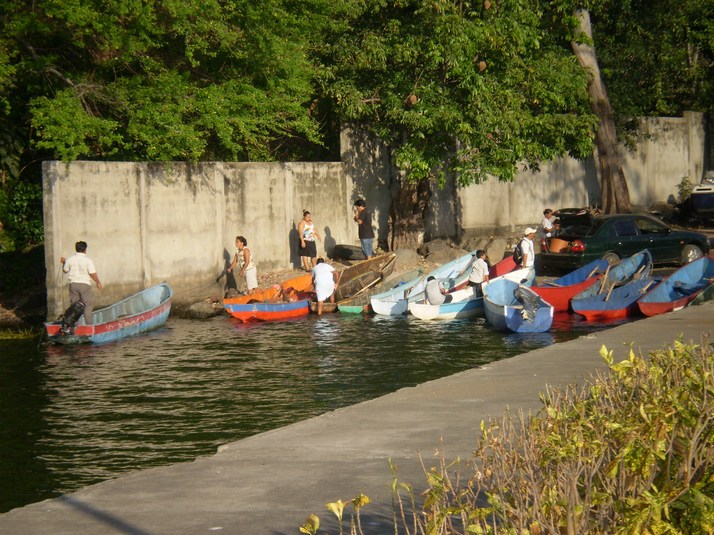 Every morning and afternoon the local wooden boat fleet comes in and unloads and loads people and cargo. Lots of fire wood, field stones, fruit etc.
I talk to the marina staff about a zarpe. They know about the need for a permit from the department of aquatics. They will talk to them on Monday about issuing me a permit if I get them copies of all my documentation. Excellent.
Monday March 16 2009
They mean all my documentation. Boat registration, passport, and the 7 pieces of paper I have gotten in Nicaragua. Two copies of everything. Power will be back on at 1200, I will get copies and the department of aquatics guy will be back at 1500 with my permit and fees. This is almost put to bed, touch wood. Did not even know the power was out as it was working on 'Miss Cindy'. Later in the afternoon he shows me the fee schedule for foreign flagged vessels in his official book. $100 for a permit delivered in 8 days. $115 by Thursday. I pay and he will be back later today to inspect 'Miss Cindy' ( $10 ) and have me sign some stuff too. The permit should be here Thursday morning.
About and hour before dark he is back and gives me my official receipts and he and his freshly polished size 9 army boots come aboard for 'Miss Cindy's' first safety inspection. Flares, nav lights, extinguishers, life jackets etc. Like all the officials I have met since Mexico he is honest and polite. I get a damp cloth out once he is gone and rub out all the scuff marks. I also check out of the marina as of Thursday. 11 days total cost including the use of the launch ramp $20.
While the lake permit fee is relatively steep for the cost of living here it is not too far out of line with the other fees I have paid in Nicaragua. The cost of going thru the Panama Canal is $850 plus extra for required line handlers etc. Compared to government fees I have paid in Canada it is negligible as well. To register 'Miss Cindy' it cost $650 and when I put in the gas motor in Mexico there was a mandatory fee of $100 to the Canadian Ships Registry to have that change recorded.
That evening I enjoy a long conversation in Spanish and a tiny bit of French English and Italian with a Swiss man who has spent 3-4 months in the winter on the islettas here for the last 15 years. He has been an advocate for the campesinos to get land rights here. It is a mixed success with them acquiring land rights but often just selling them off again. He has lots of knowledge of the living conditions in Nicaragua and as well on navigation in the lake.
My boat parts are in Nicaragua but bogged in customs. I have been in Granada about 10 days which is about 5 more than I planed. It is wearing a bit thin. I walked back to the marina from an internet cafe downtown, mostly skirting the touristo zone. Still managed to get two offers for pot and one for cocaine. On the up side no sexual proposals today.
'Here parts parts parts, come on boy.' Any day now. Maybe.
As a special treat this time for the around town photos I have arranged some of them by type, doors, chairs, ironwork... This should give you a sense of the monotony that is starting to wear on me as I stick around, waiting, waiting, waiting.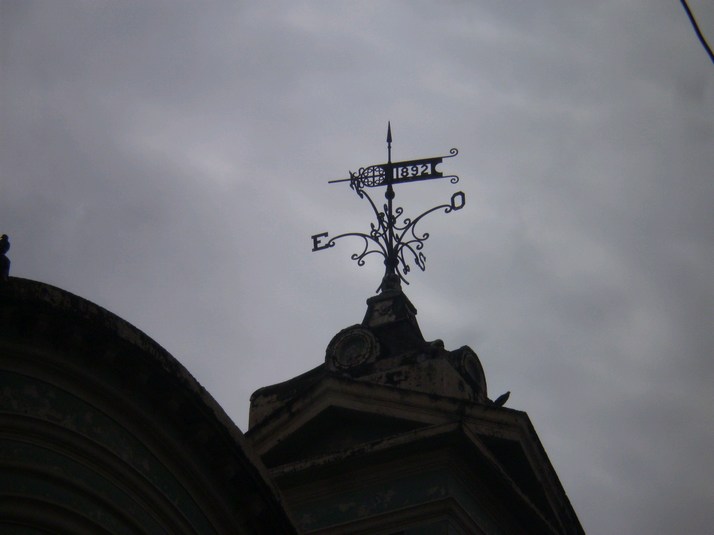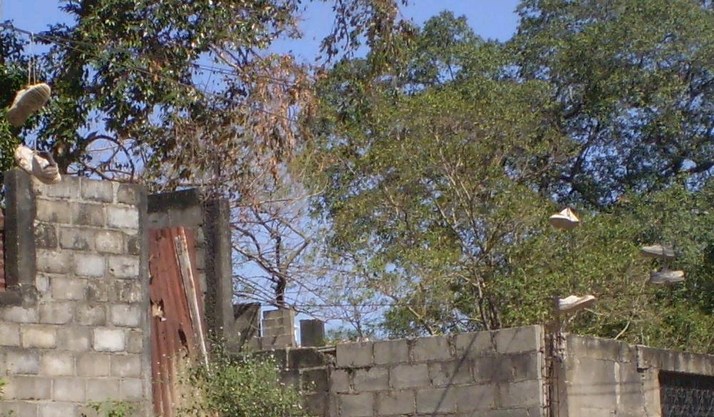 A nearly universal sign of teenage mischief.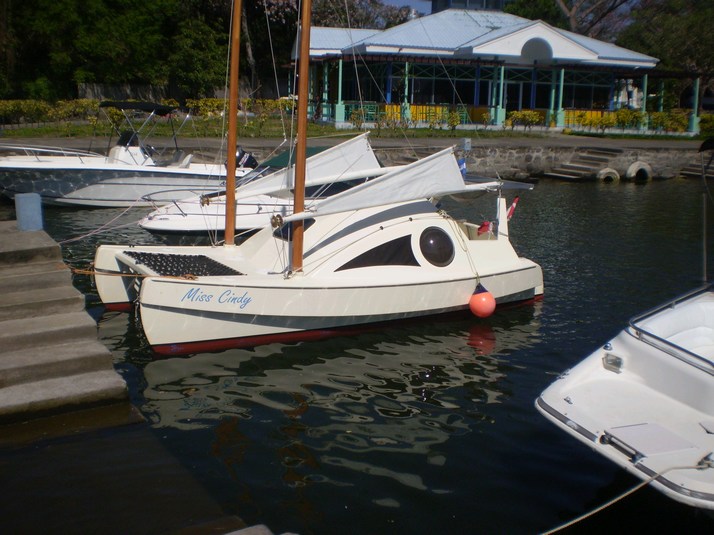 We are med tied to the quay sort of.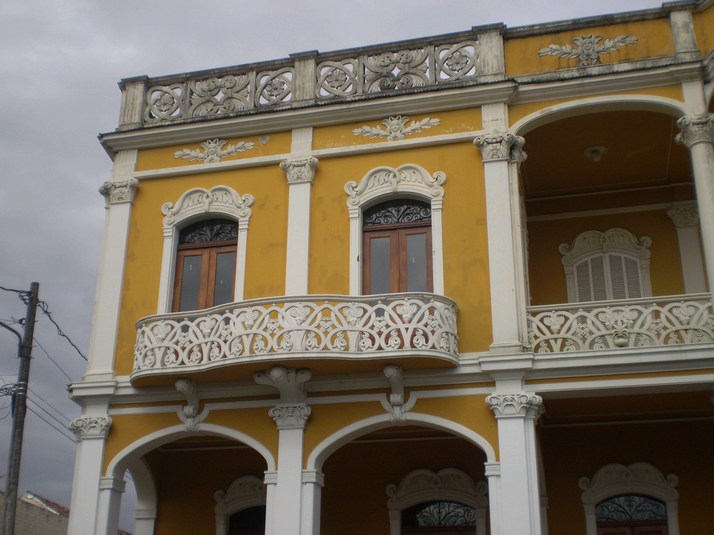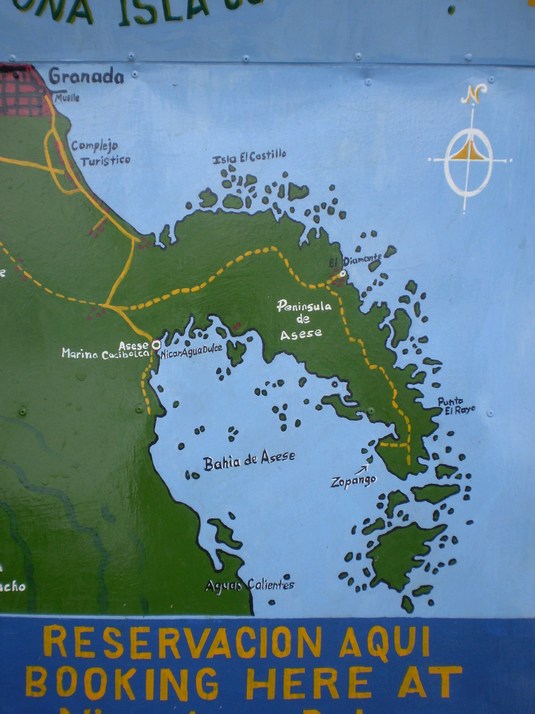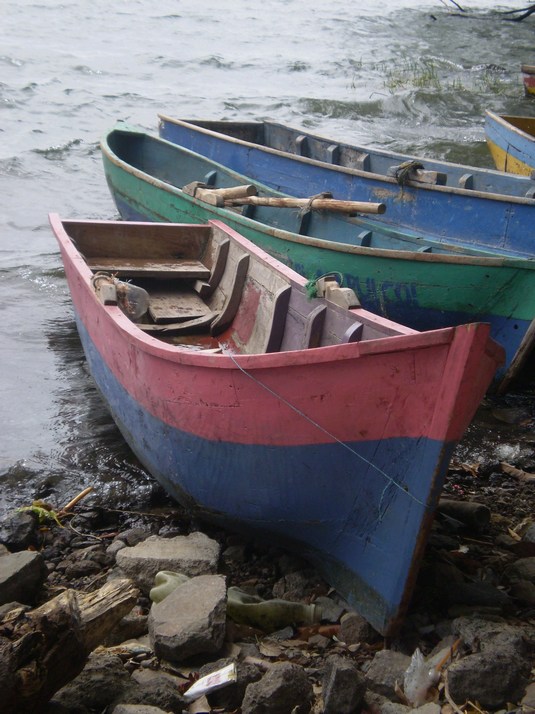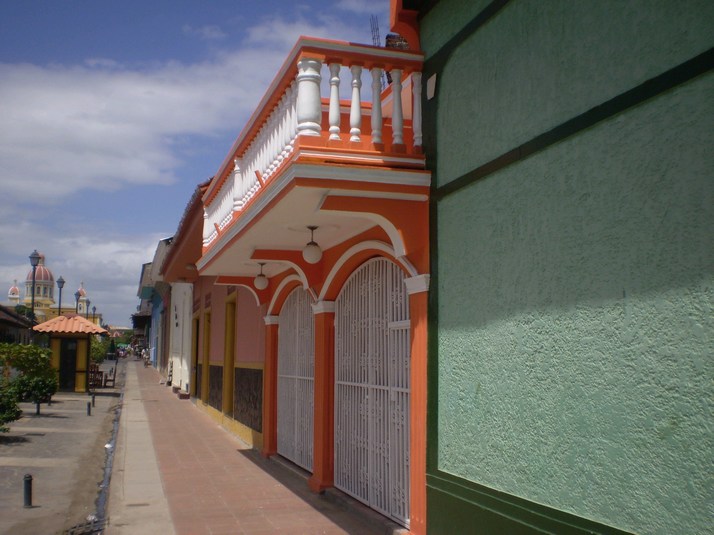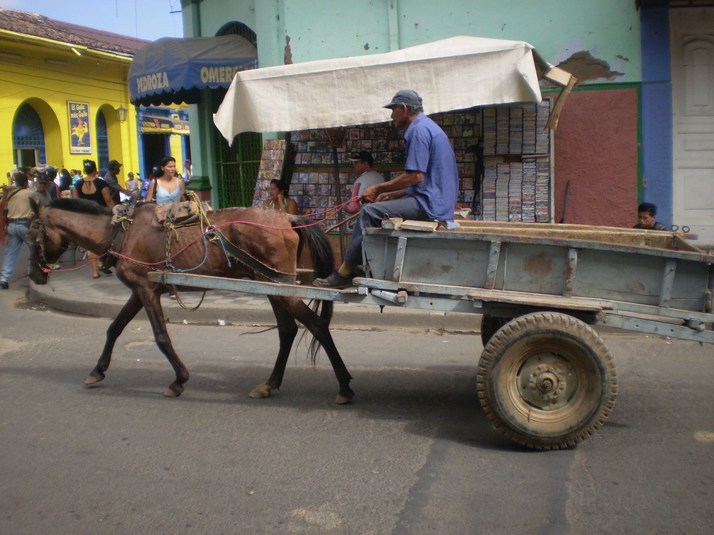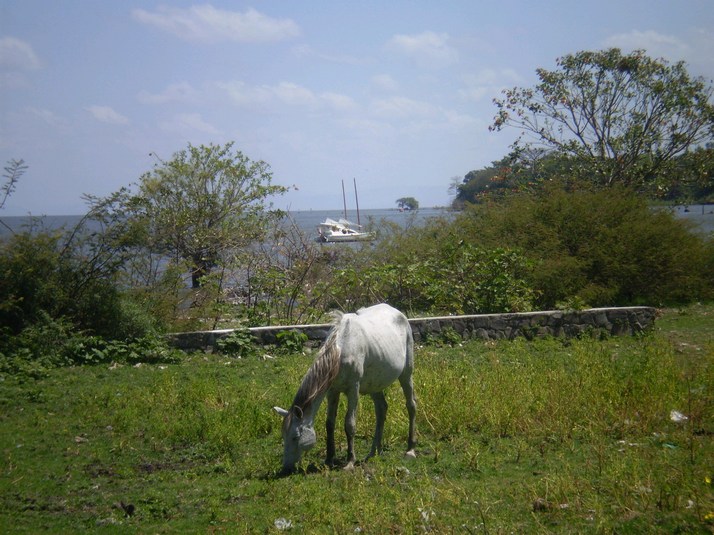 Nice boat.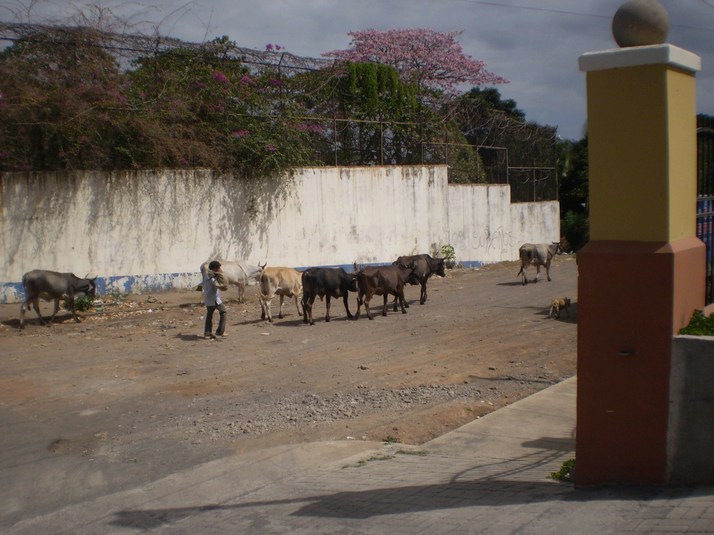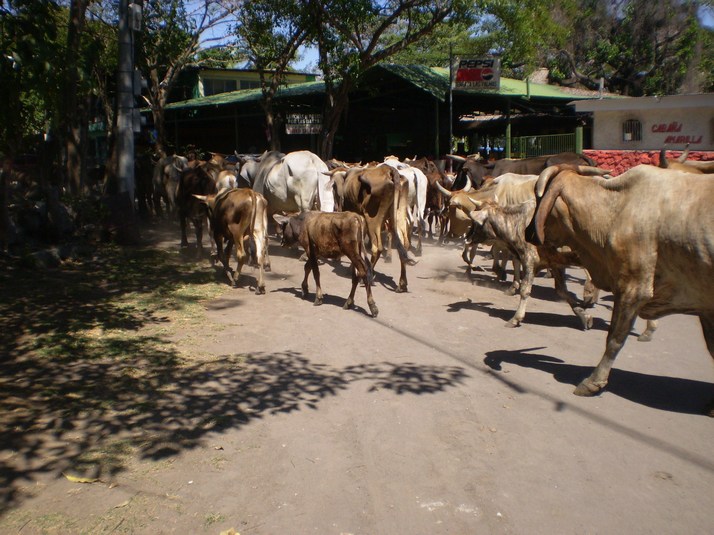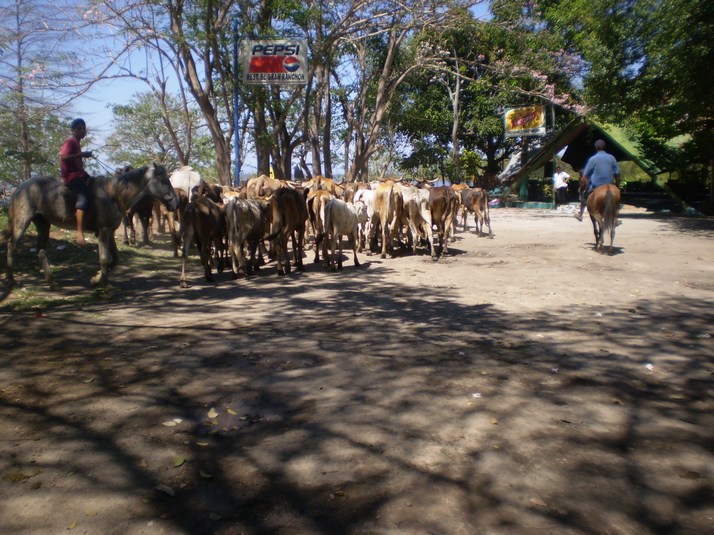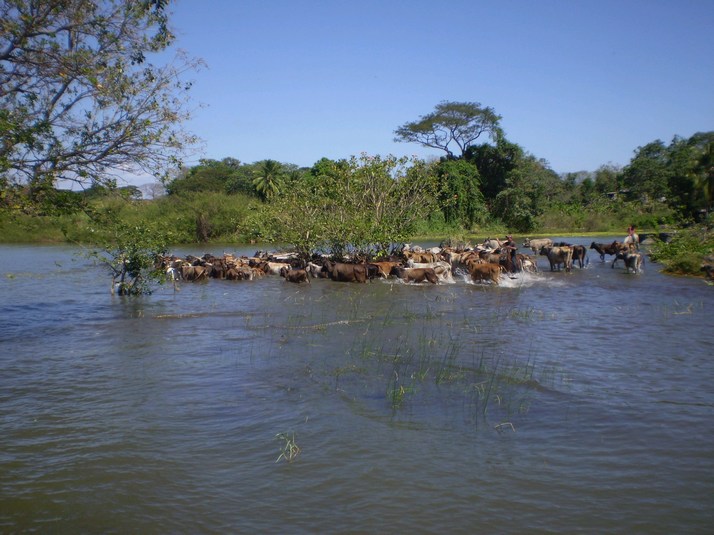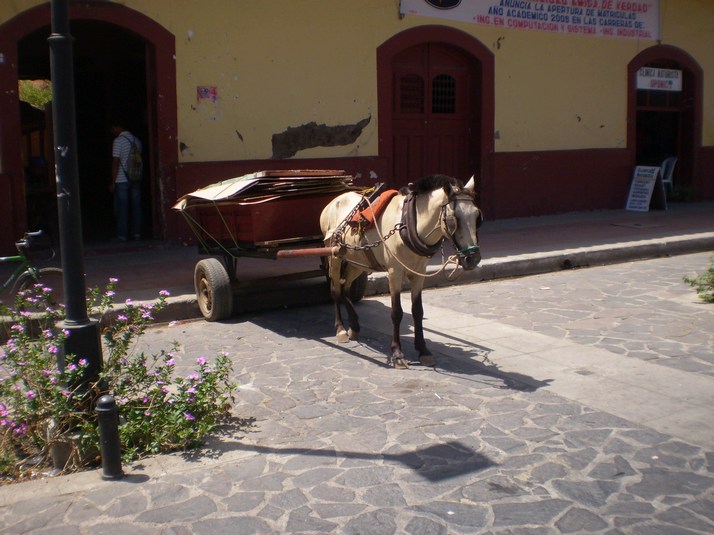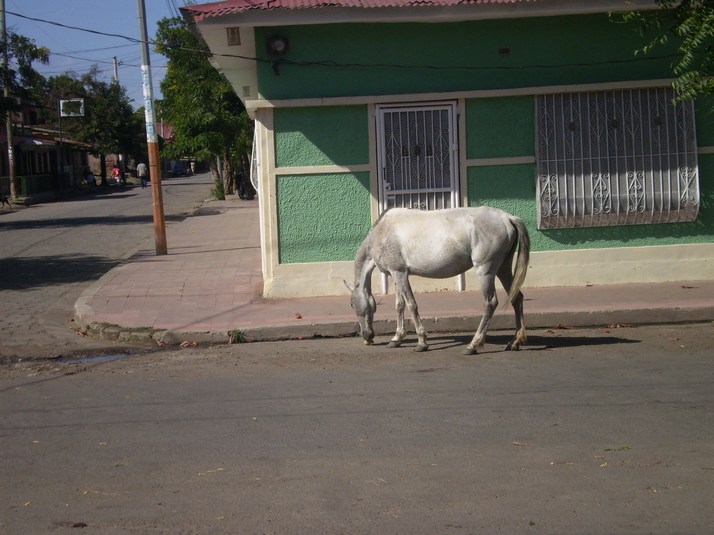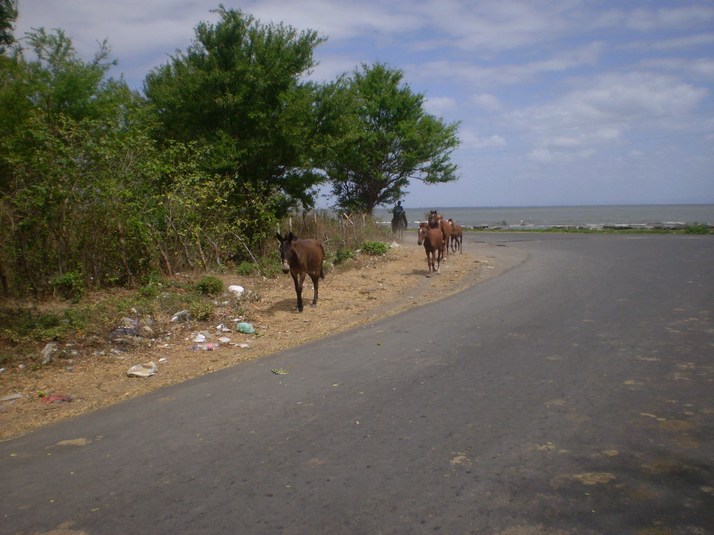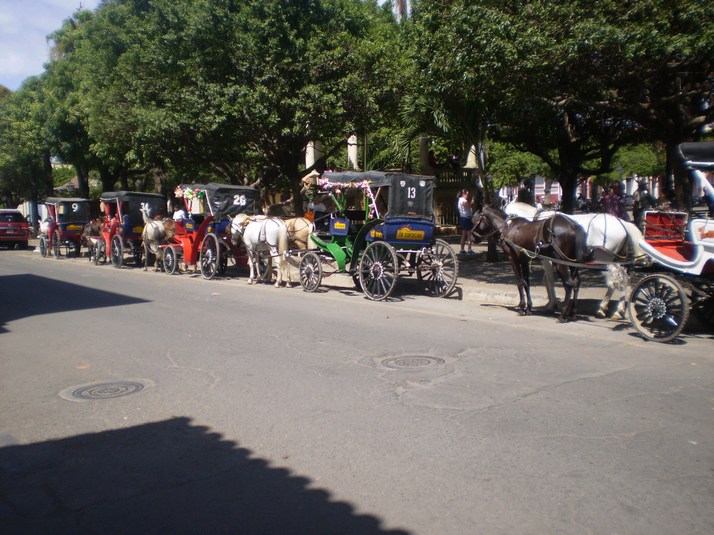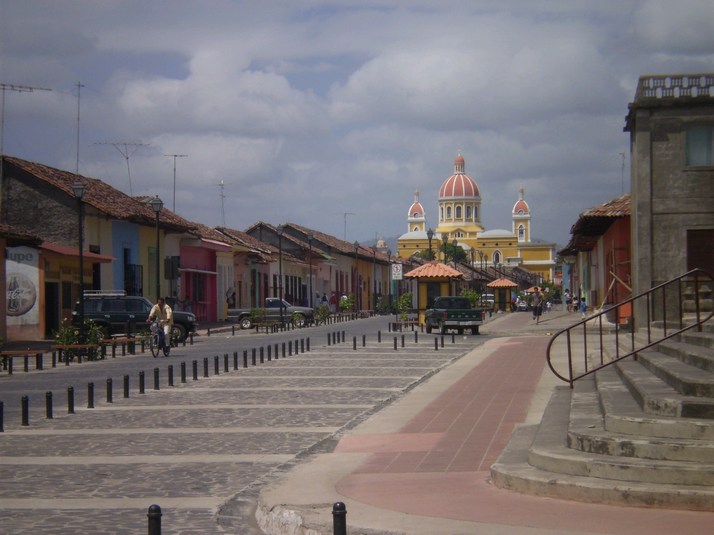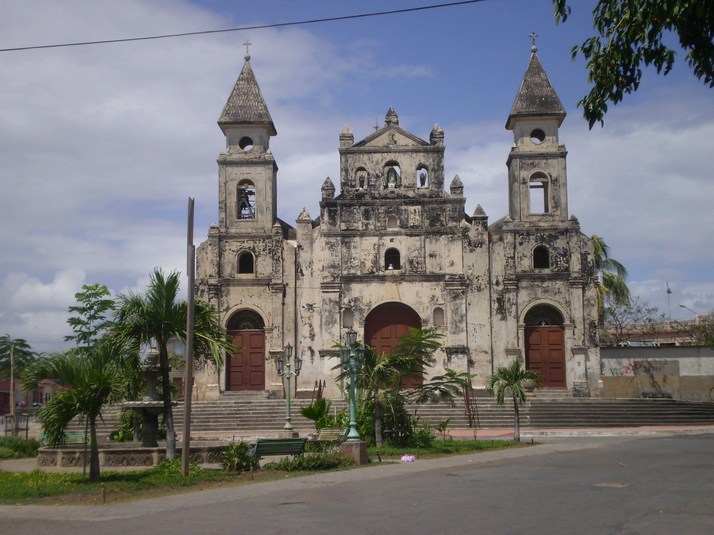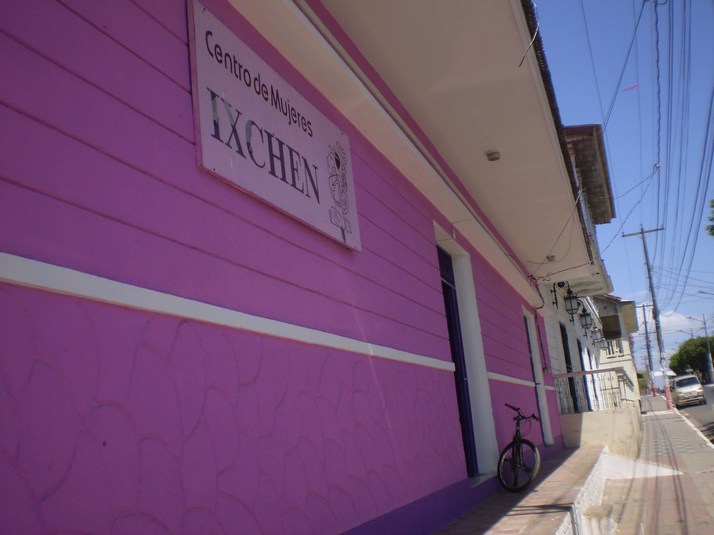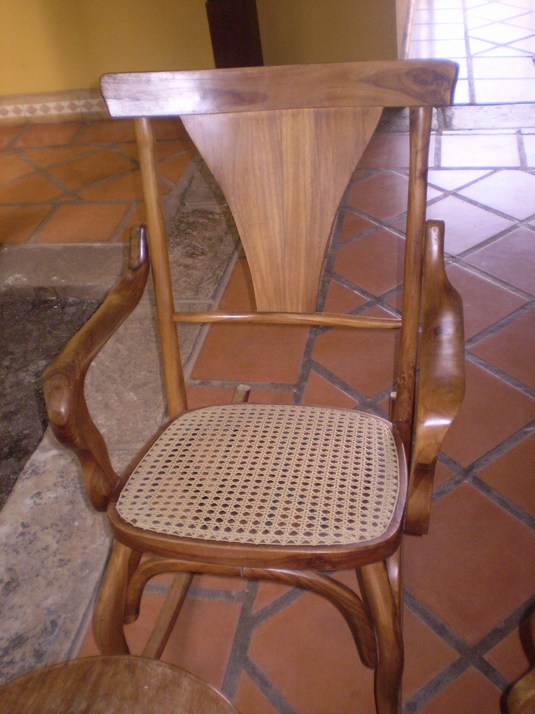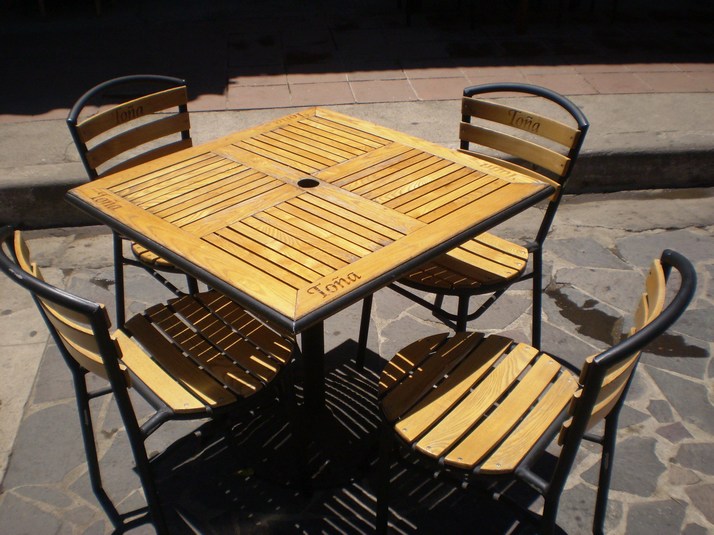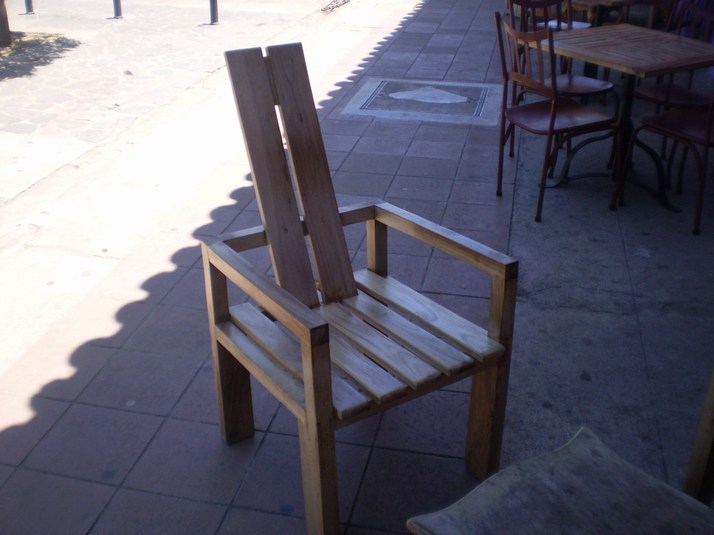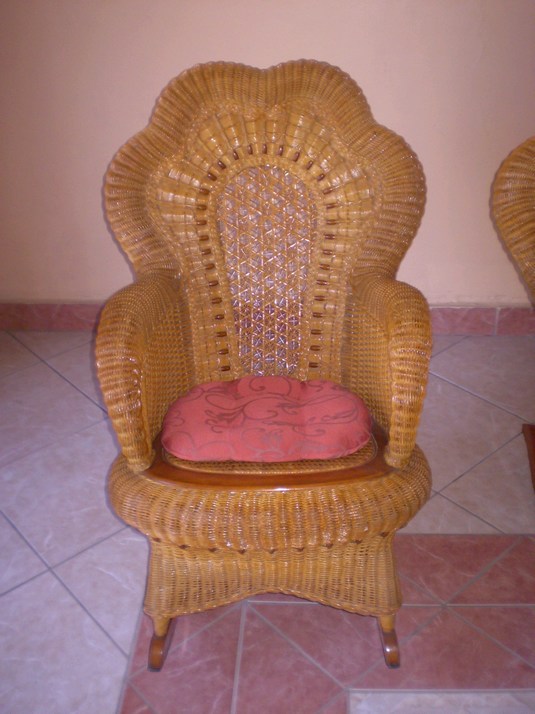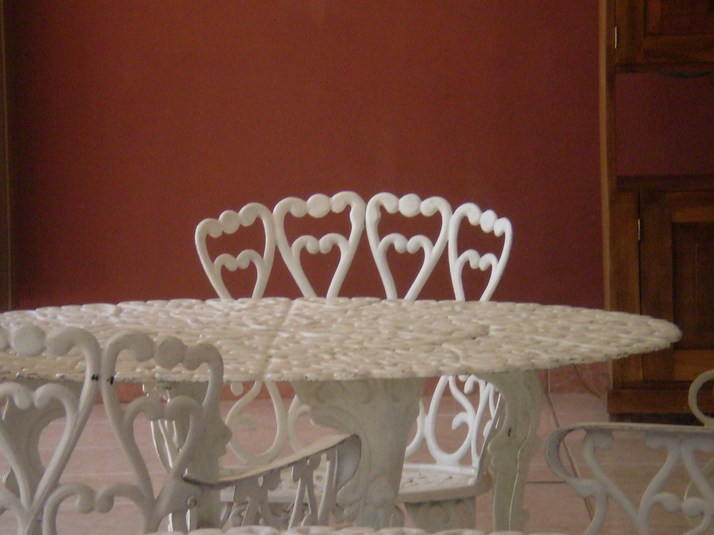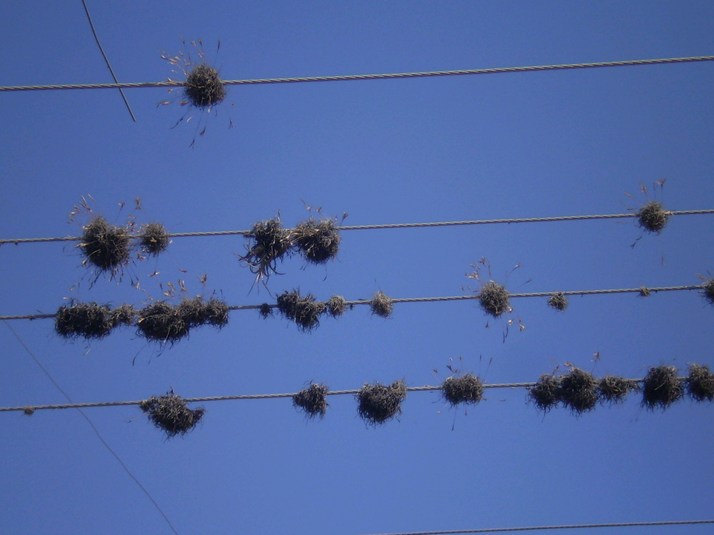 Looks like maybe grass growing out of birds nests, but maybe not. Kinda strange. I have seen some more of these near the marina and now think they may be bromeliads or other air plants of some sort.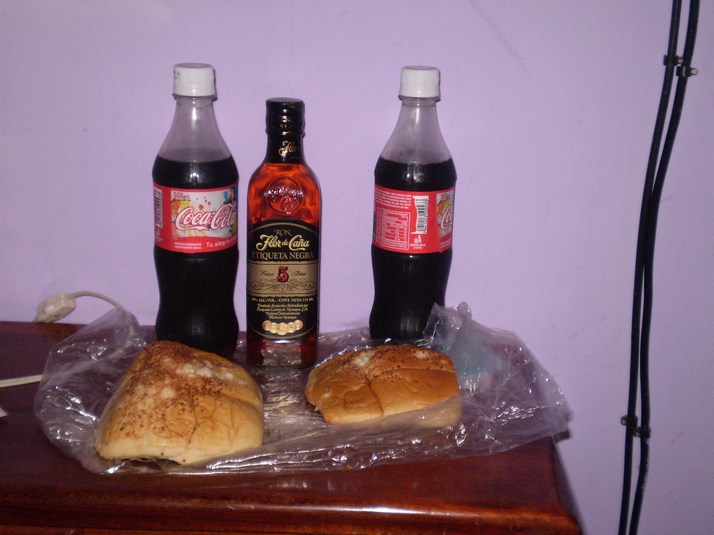 Lunch. Two ham and cheese filled sweet buns with cheese on top $1, two cokes 1$, a half bottle of 5 year old rum $3. Rum is good for a couple of meals:)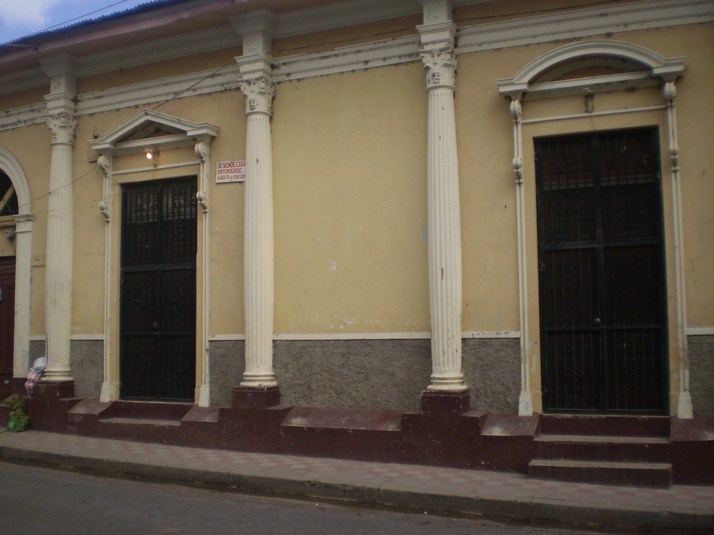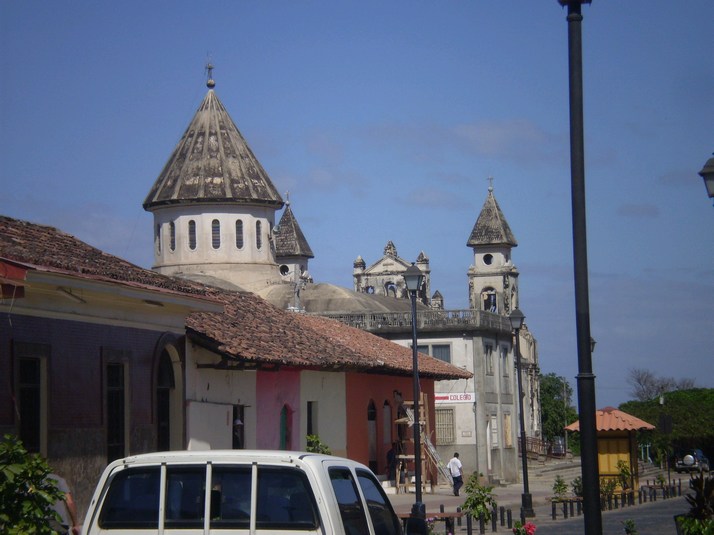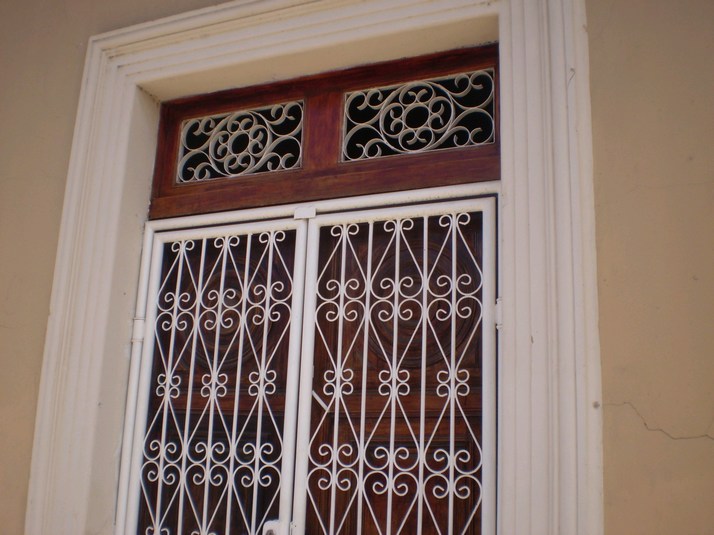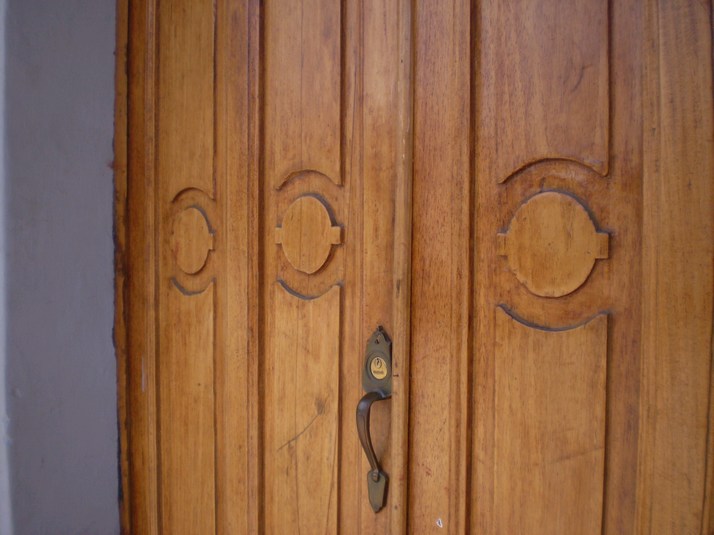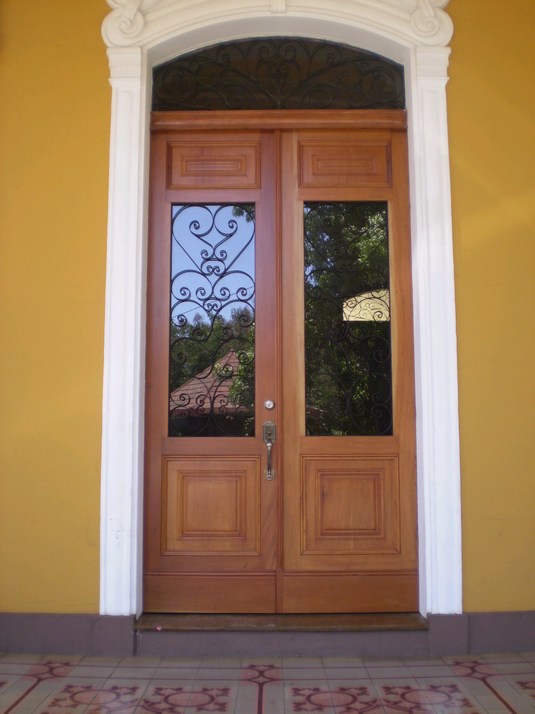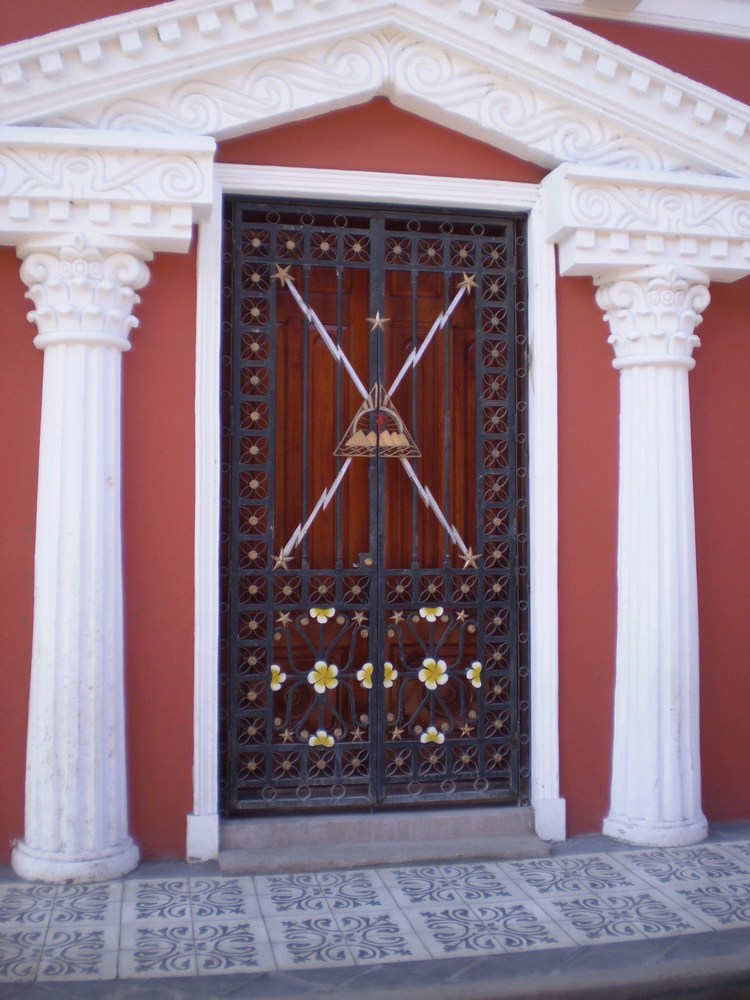 And this is my favorite door. It has the Nicaraguan coat of arms on it, no it is not a pyramid. It is a crest with the sea at it's base, 5 volcanoes representing the 5 countries in Central America ( Belize really belongs to Guatemala ) the Phrygian cap shining out freedom and the rainbow for peace. This crest is on their flag, coins and bills and is all over my paperwork too.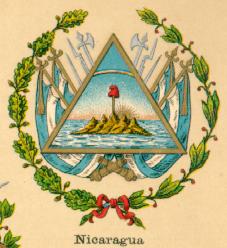 And an old version of the coat of arms.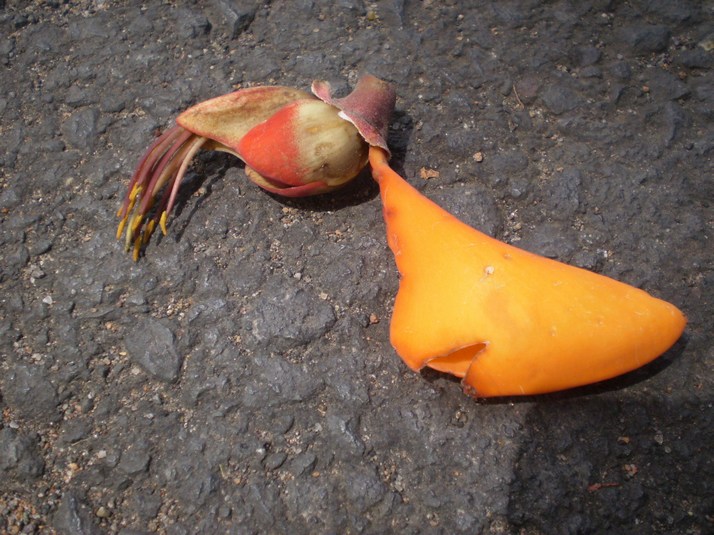 Nifty flower, looks like a bird in a hat with a big trumpet.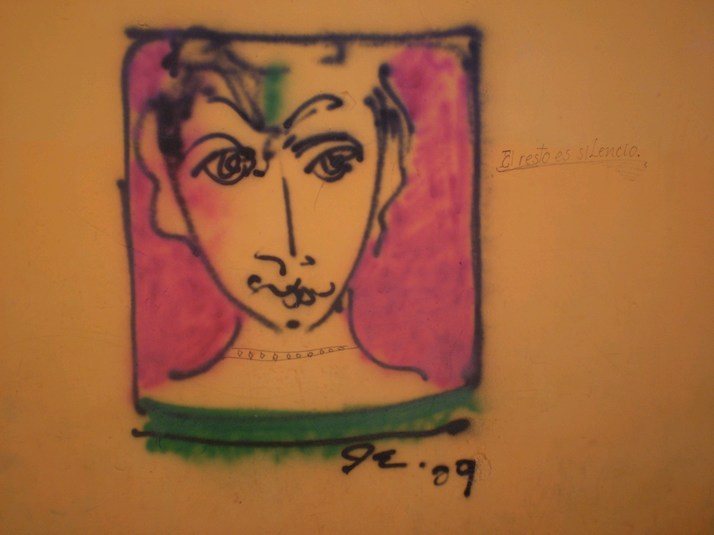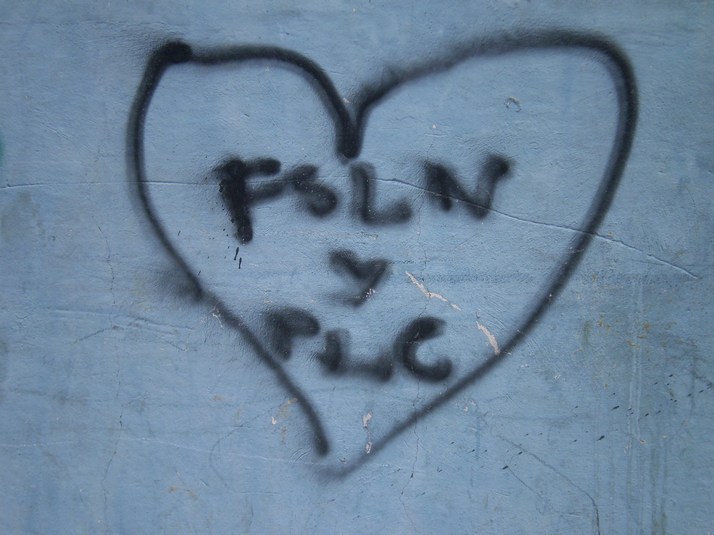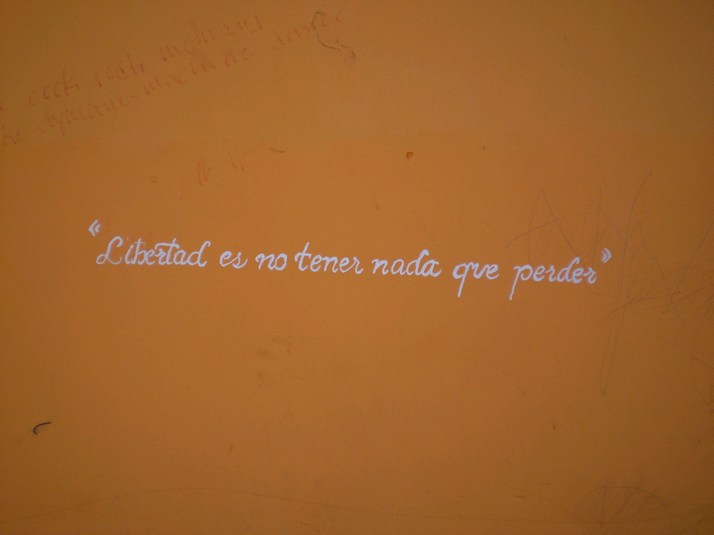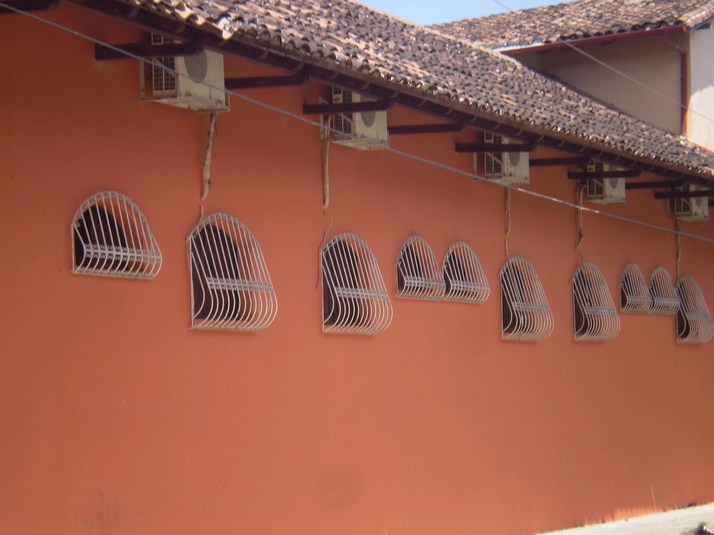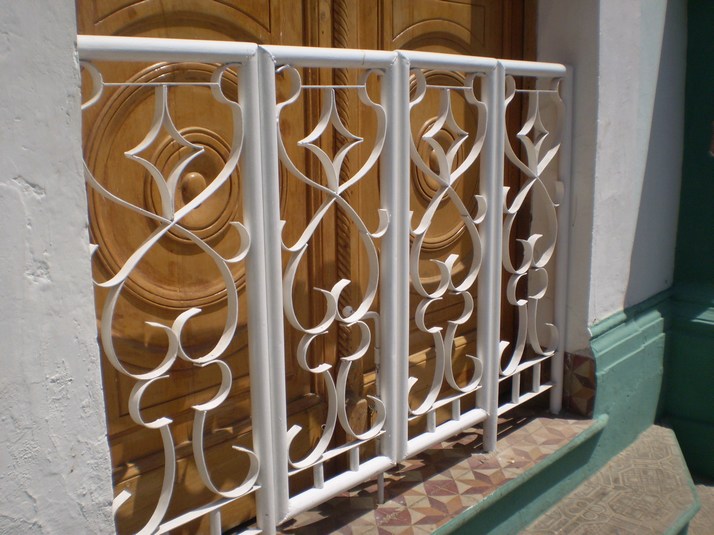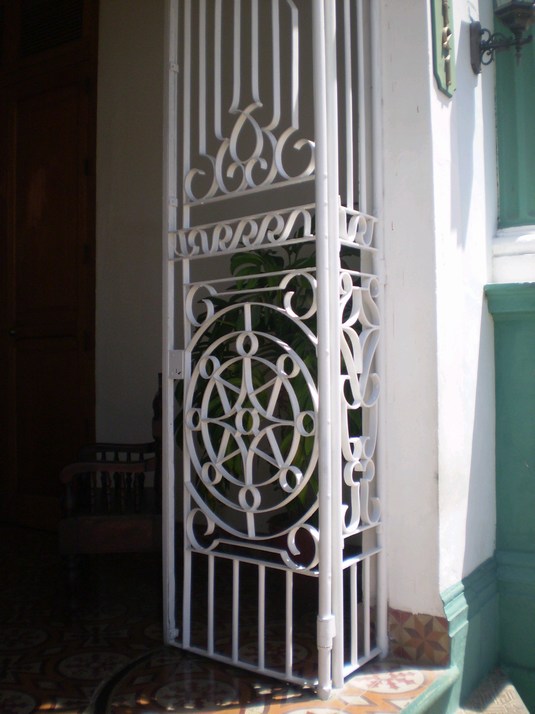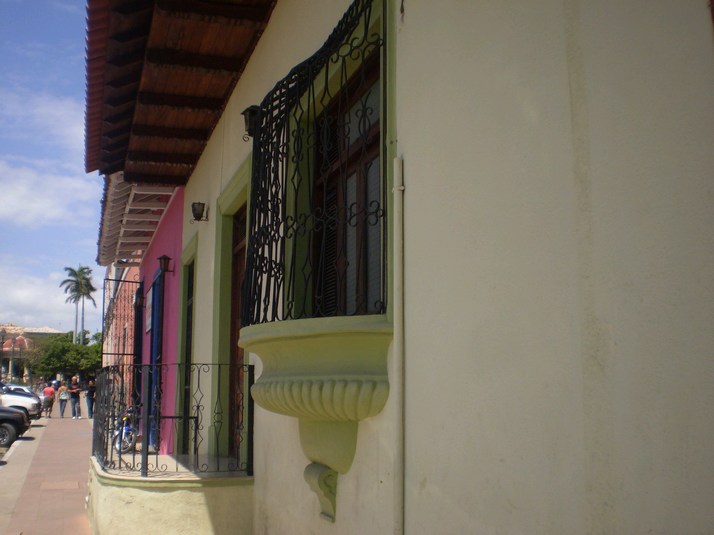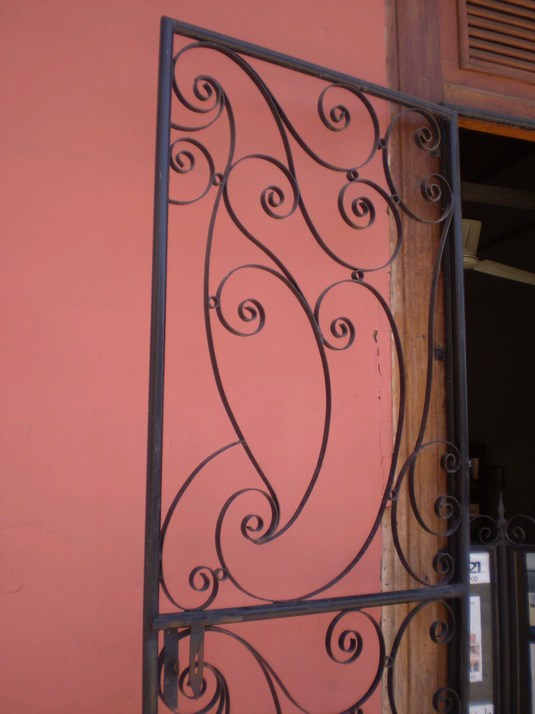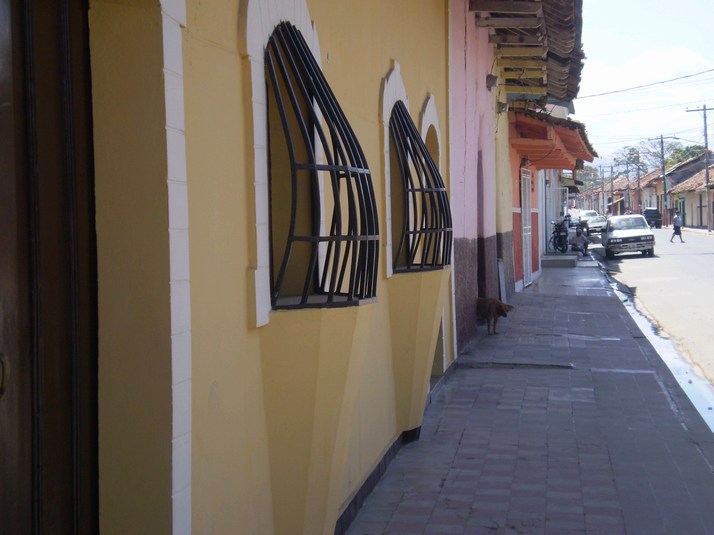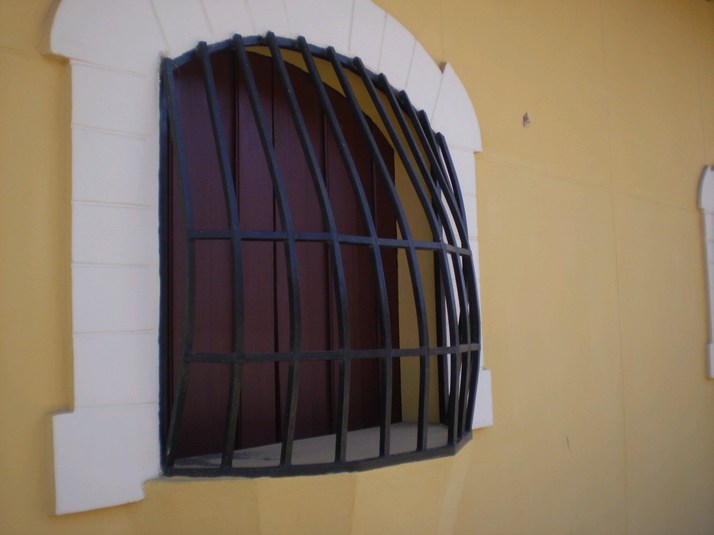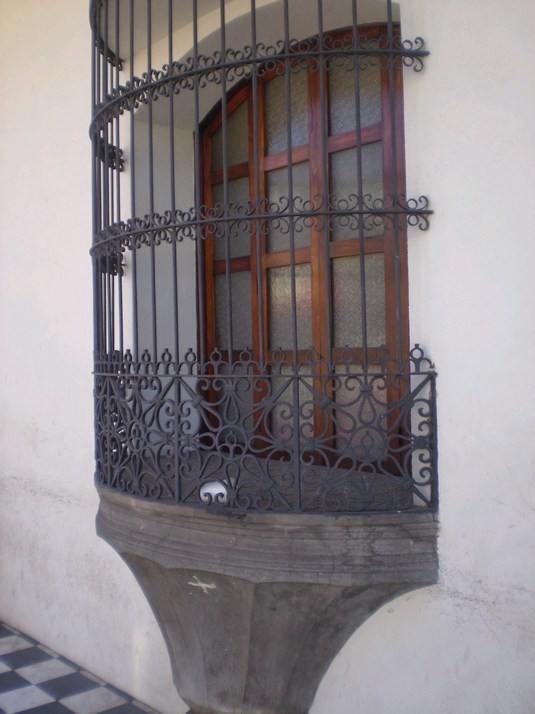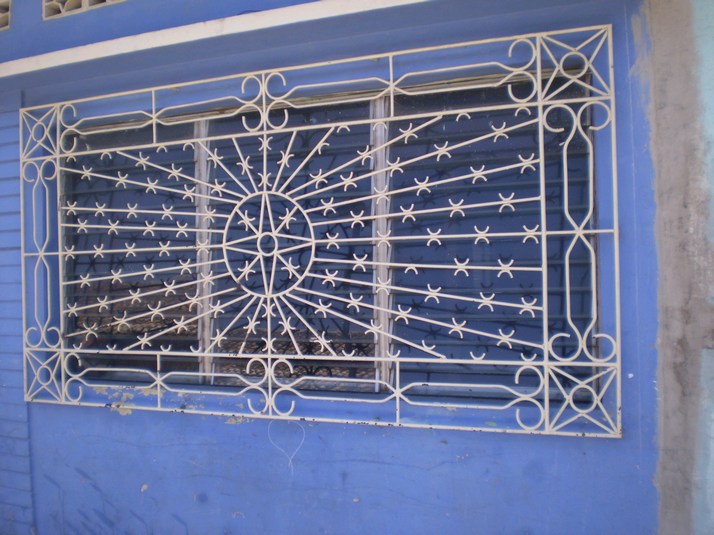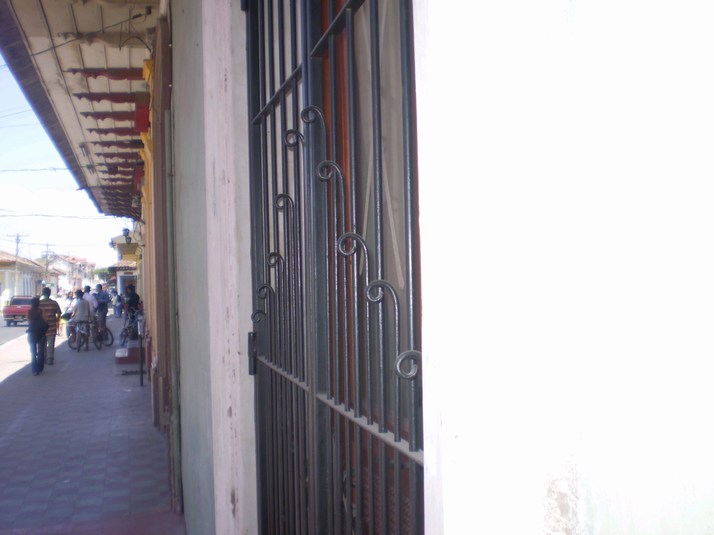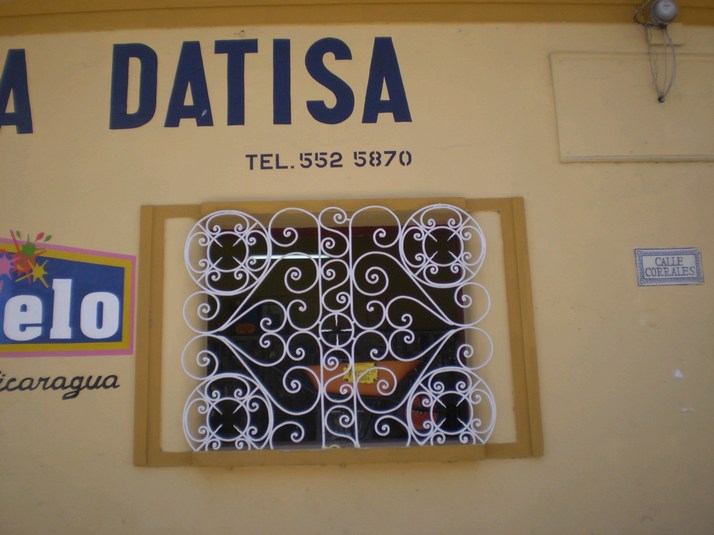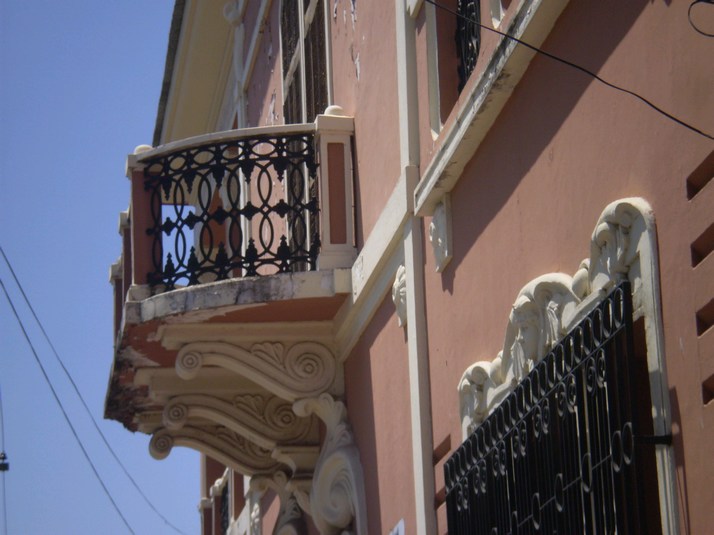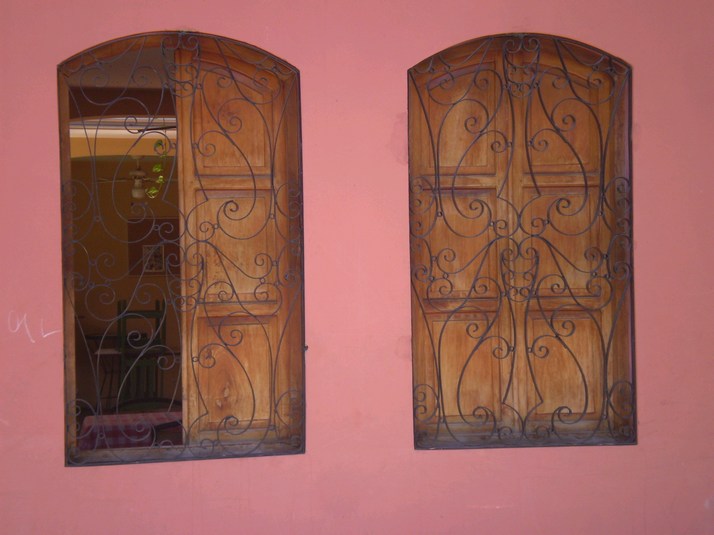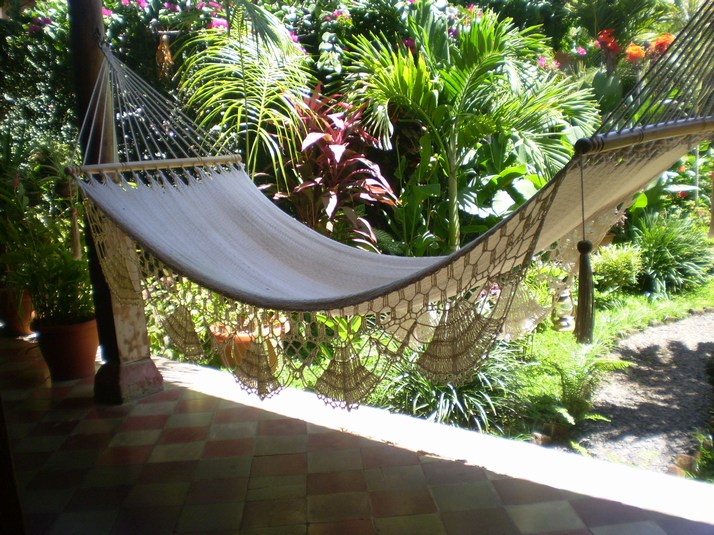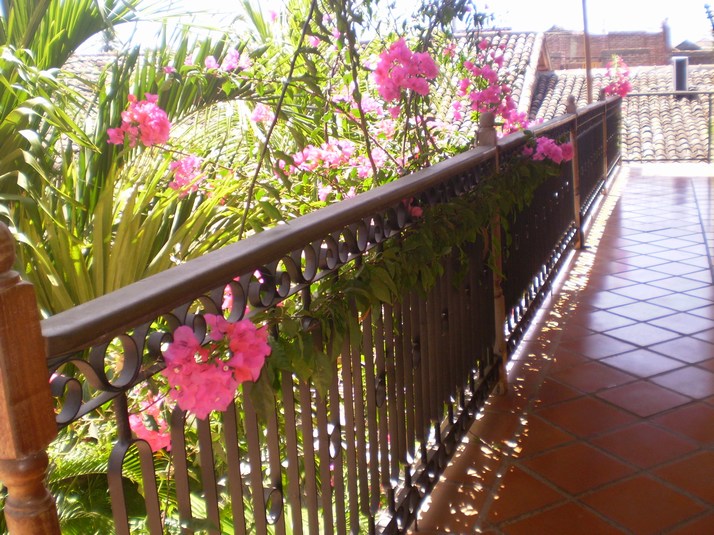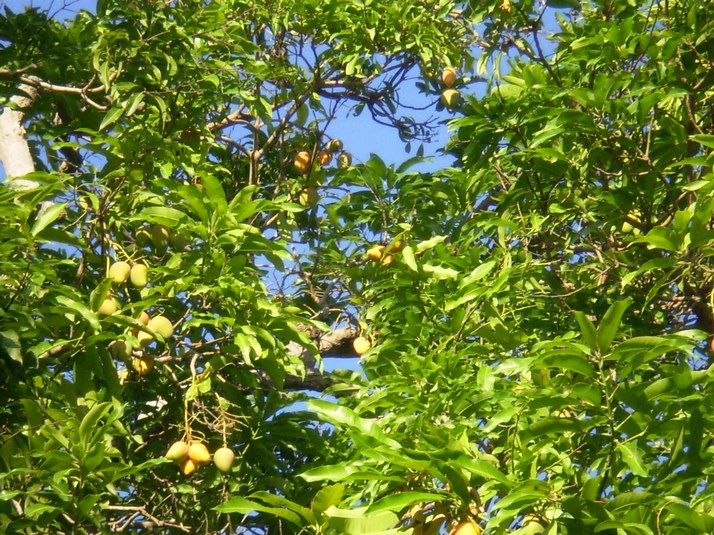 And mango season has just started. When I walk to town in the morning I see people chucking sticks and rocks to bring them down and everyone you meet on the road is eating a mango. A couple of weeks into the season there are so many ripening that the afternoon breezes throw them down like hail.
I like mangos and walking home one warm afternoon I pick up one lying in the sun on a cushion of leaves below a tree. Mangos are very special and these ones particularly so. These are small, this one sits softly in the palm of my hand radiating it's warmth. I fold back the thick outer skin and it's bright orange flesh glistens in the sun. Already I can smell the special scent and the hot moistness drips slowly between my fingers. I nibble on the astringent sweetness, gently at first but there is no stopping the flood. I slurp and suck with gusto. As the flesh yields the mango fur catches in my teeth. The warm sticky juice is all over my face and running onto my chin. Finally I am down to the seed which I roll on my tongue and press firmly between my lips savouring all of this special moment. I am all sticky but in no hurry to remove the scent and satisfaction from my face.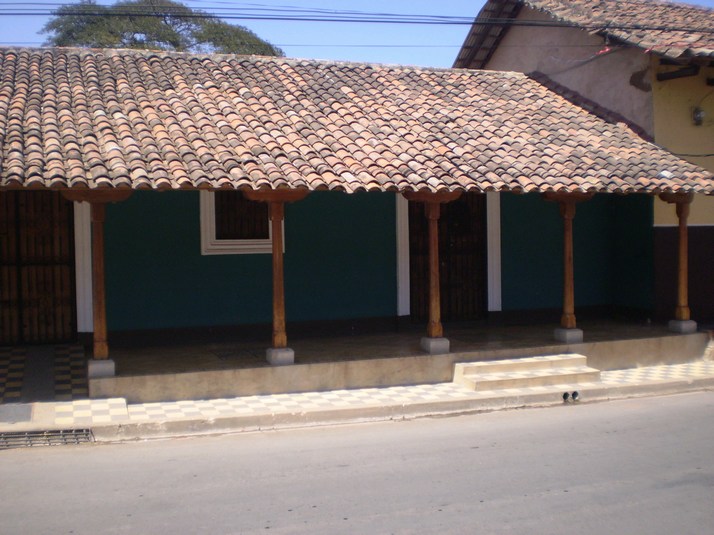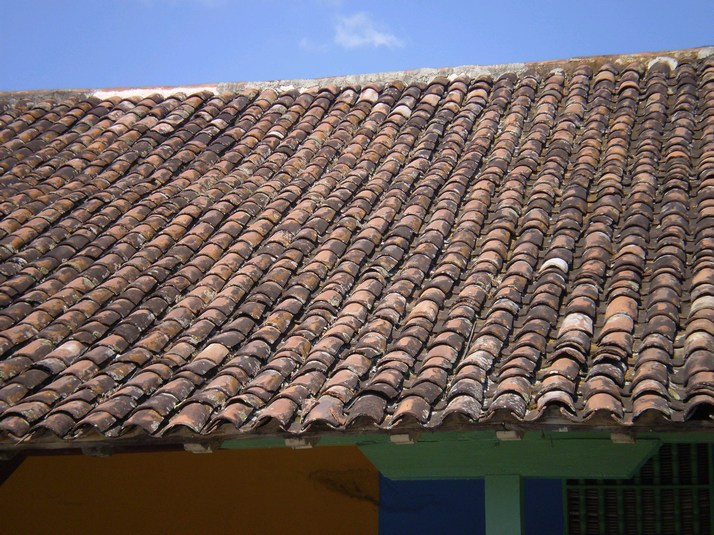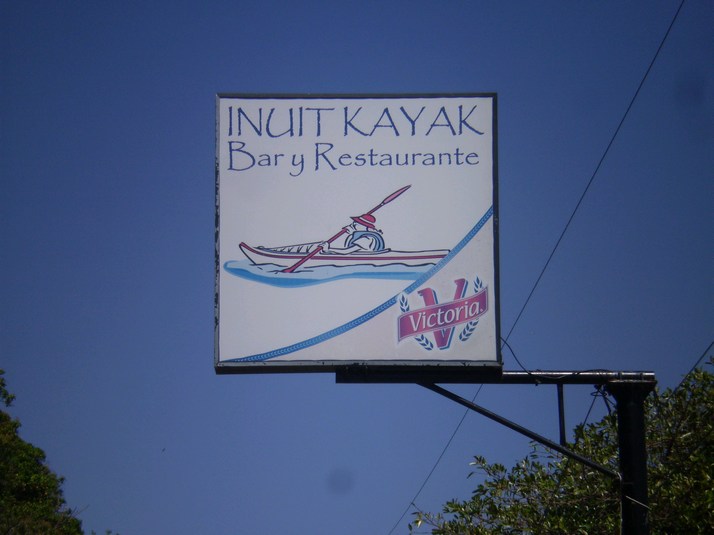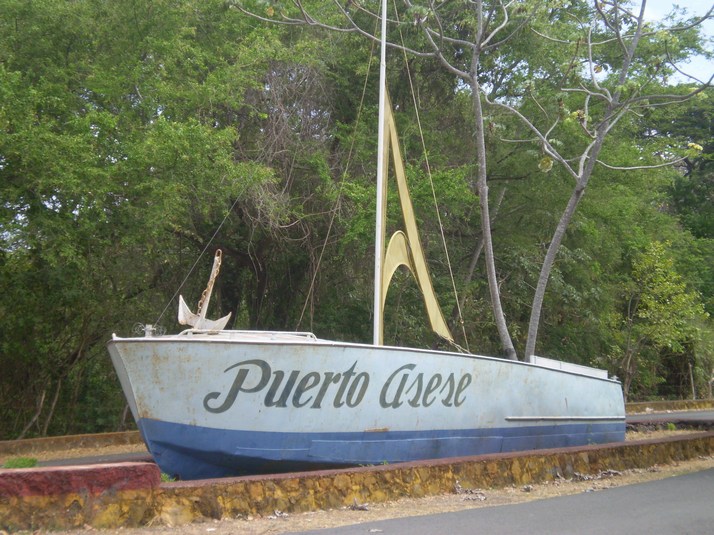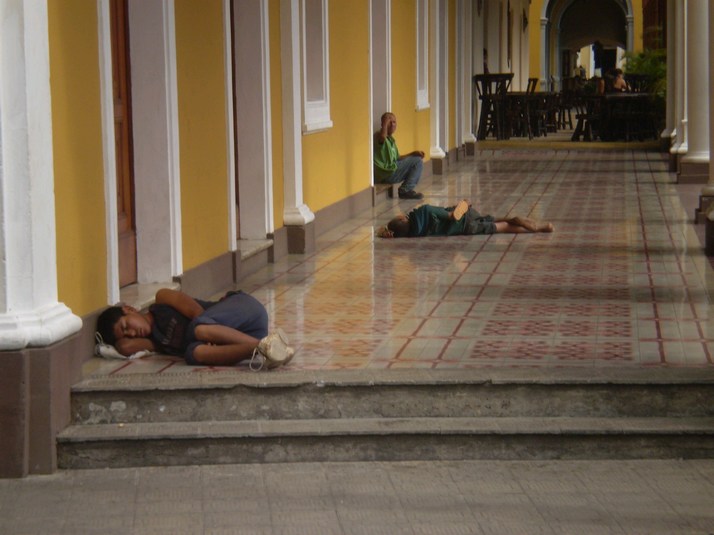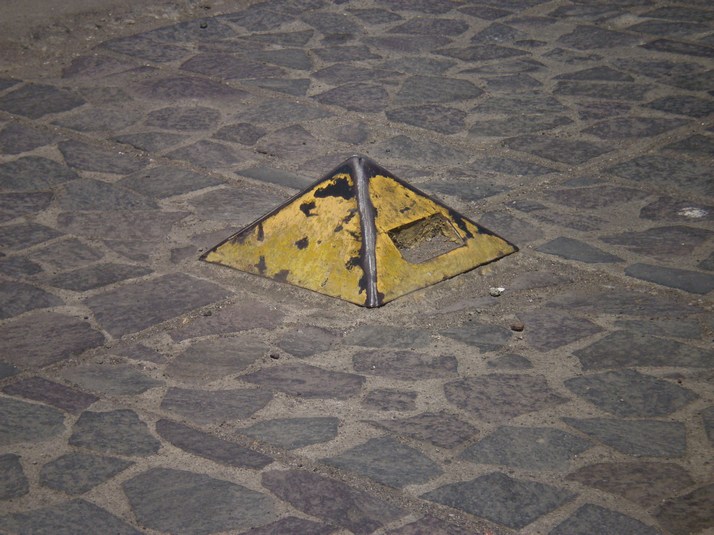 Ancient space alien pyramid.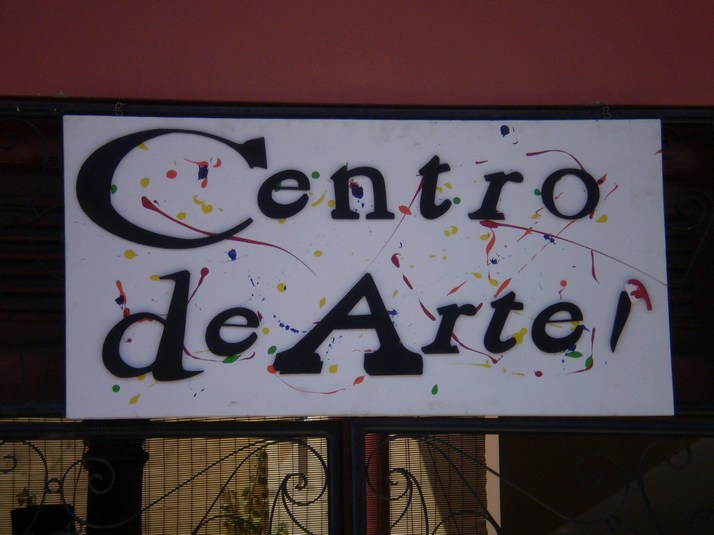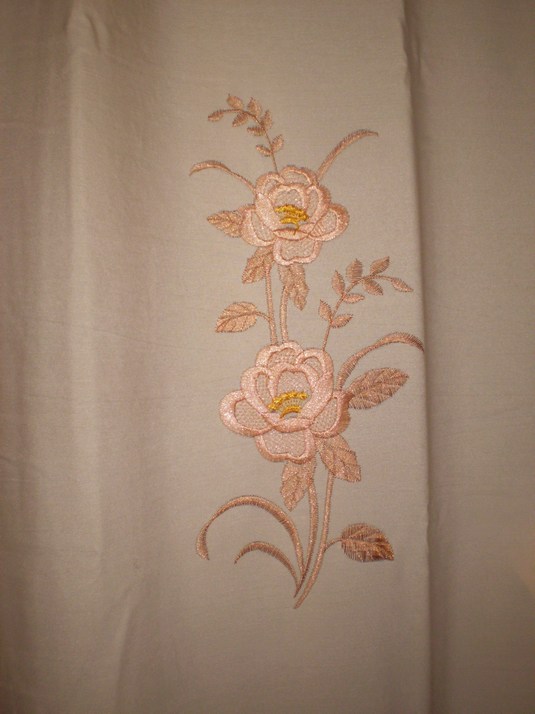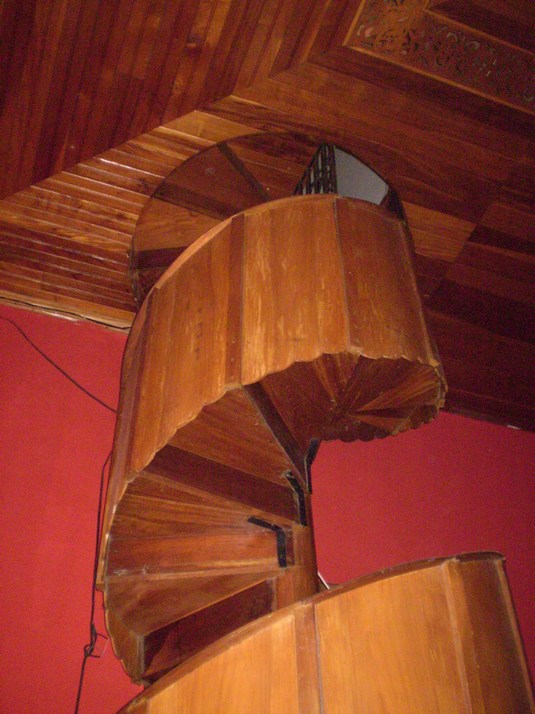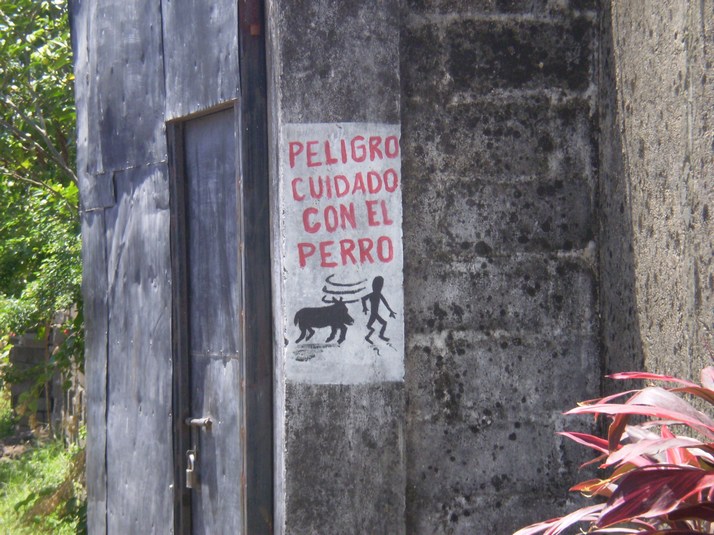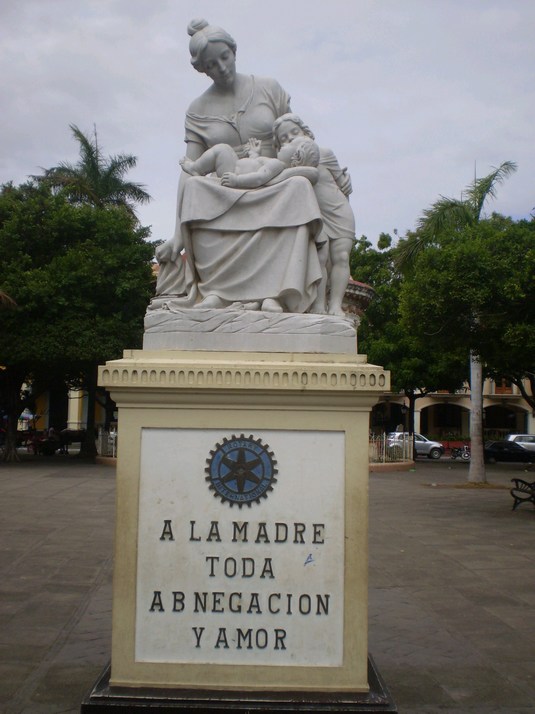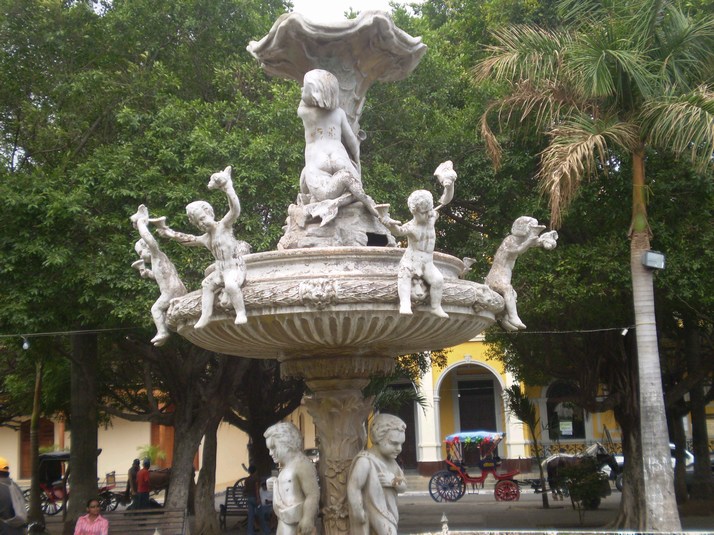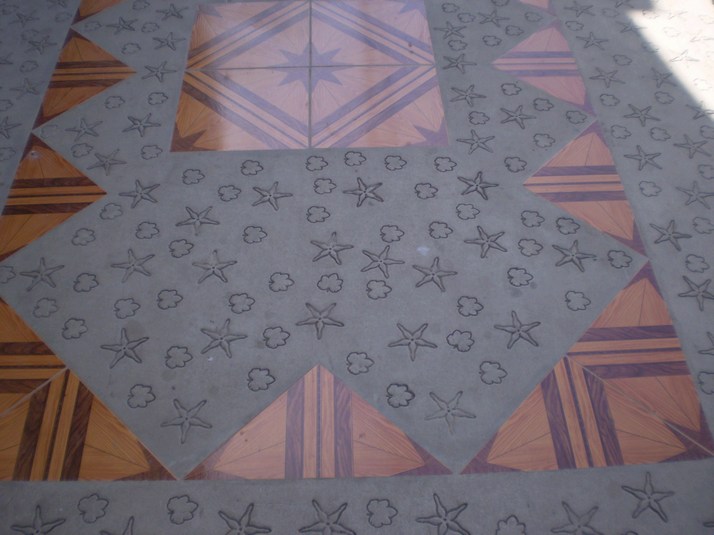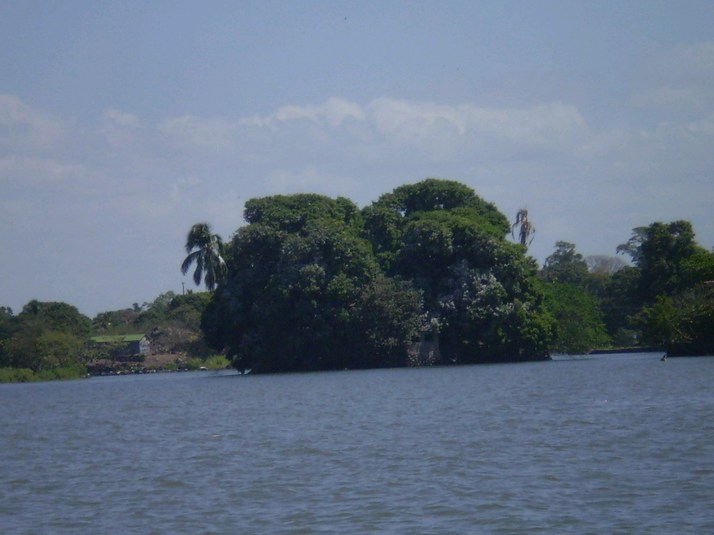 Hidden house on one of the islettas.
---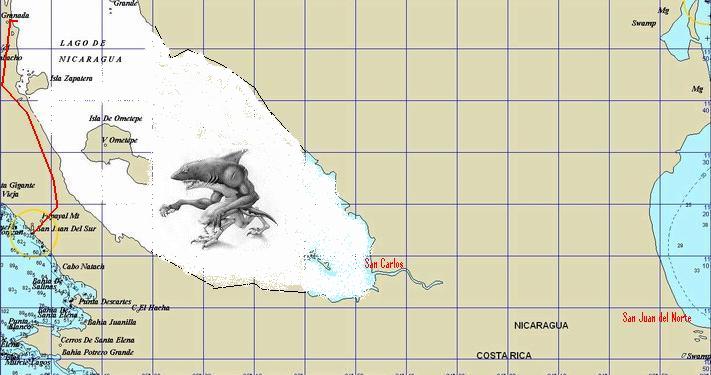 Distance Summary:
---
This Leg: 0 Nautical Miles
Hours Underway: 0
Hours on Motor: 0
---
Total To Date: 2330 Nautical Miles
Total Hours Underway: 1002
Total Hours on Motor: 144
---
Copyright © 2009 Tony Bigras.