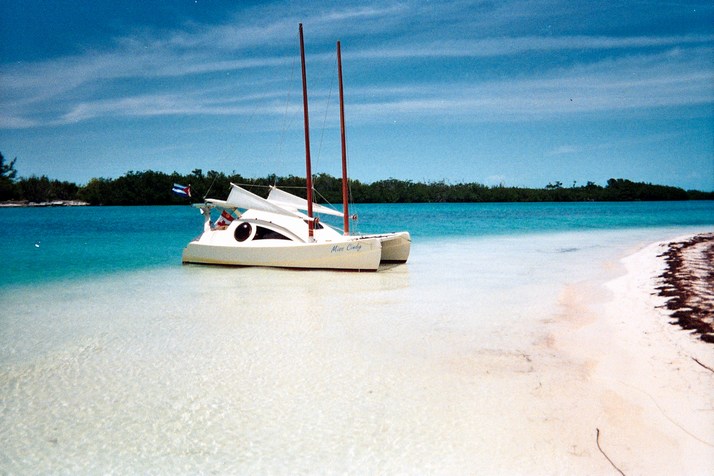 ---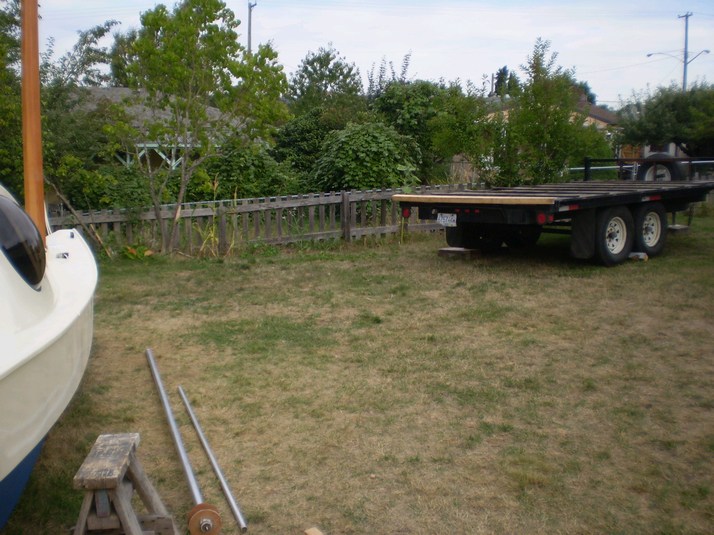 Eyeing the trailer.
Total 480 Hours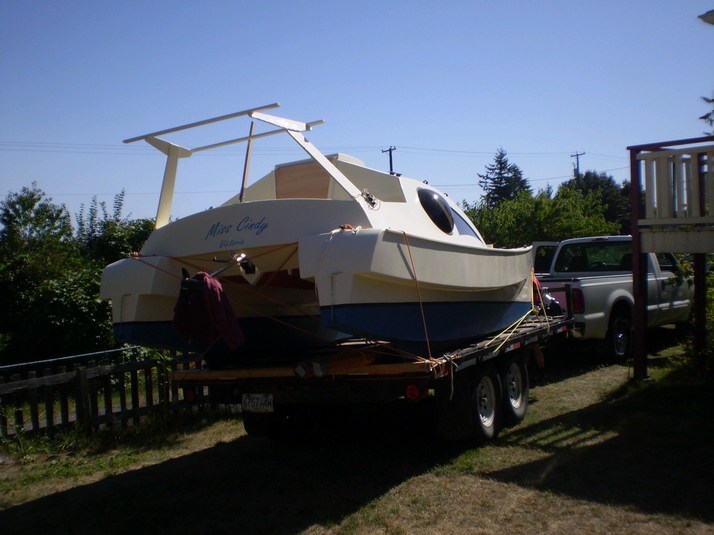 On the trailer ready to head out. She cleared the edge of the sundeck by 1/4".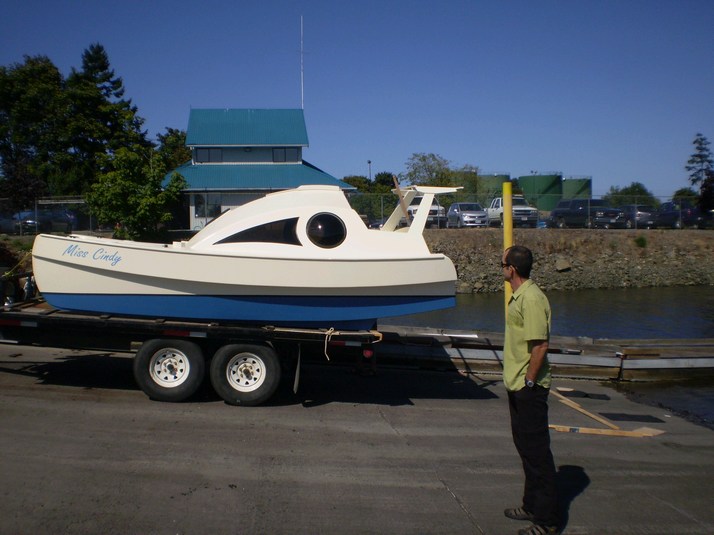 Dave kindly offered the trailer and drove her down to the sea. Thats Iain of 'Loon III' in the army pose ( hands in pockets )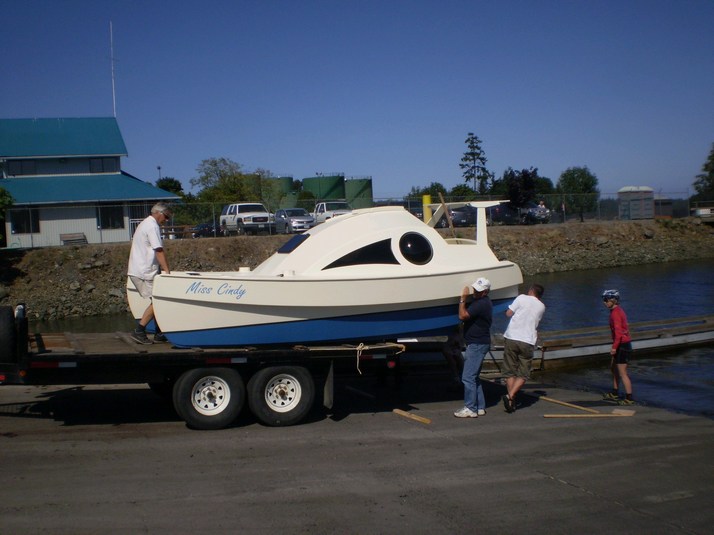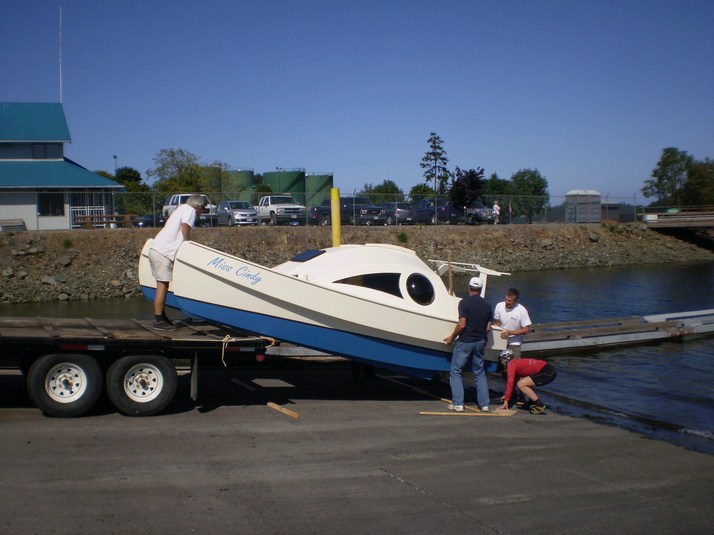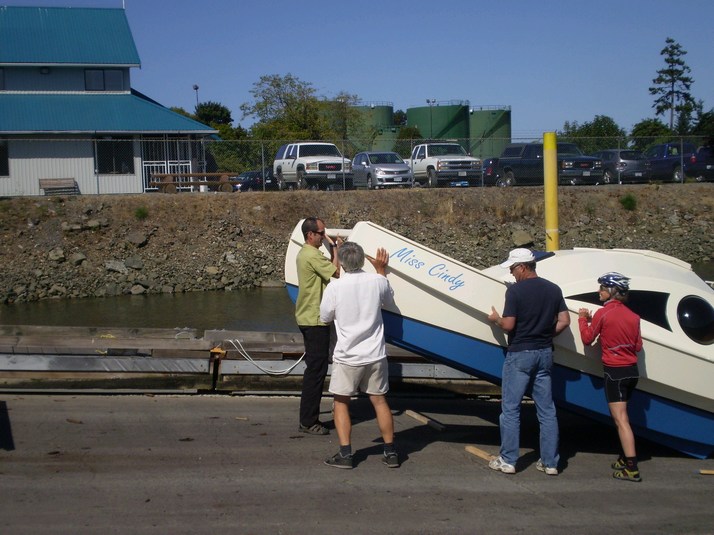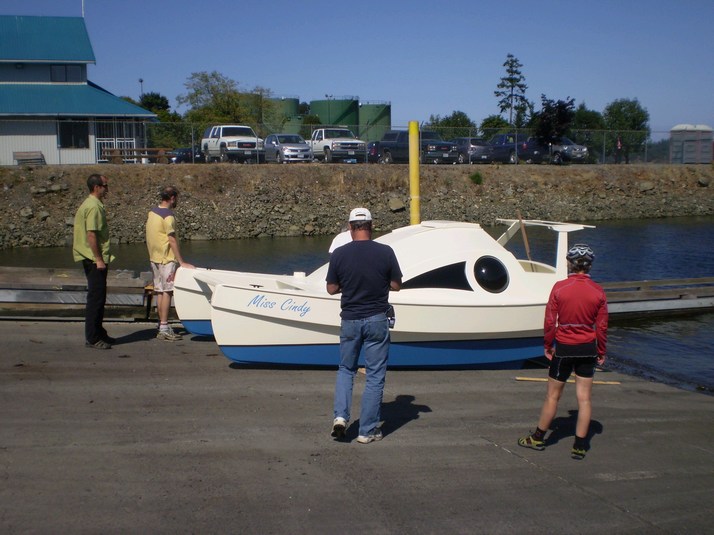 Don't try this with your 30 footer, kids.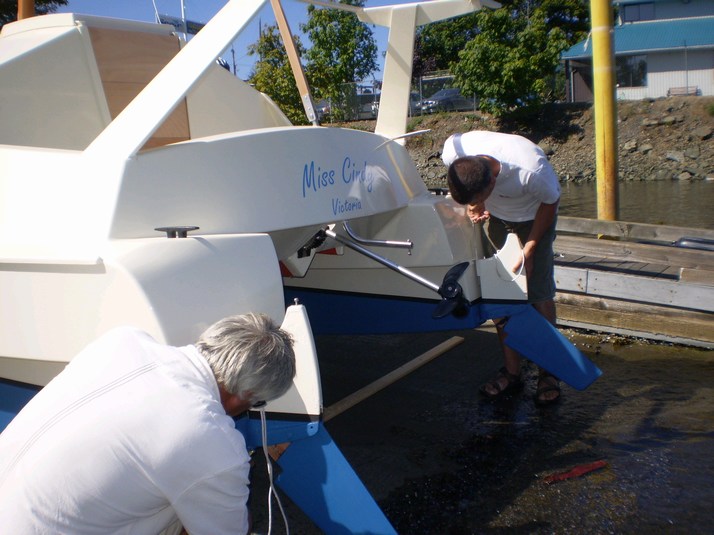 Rudder installation.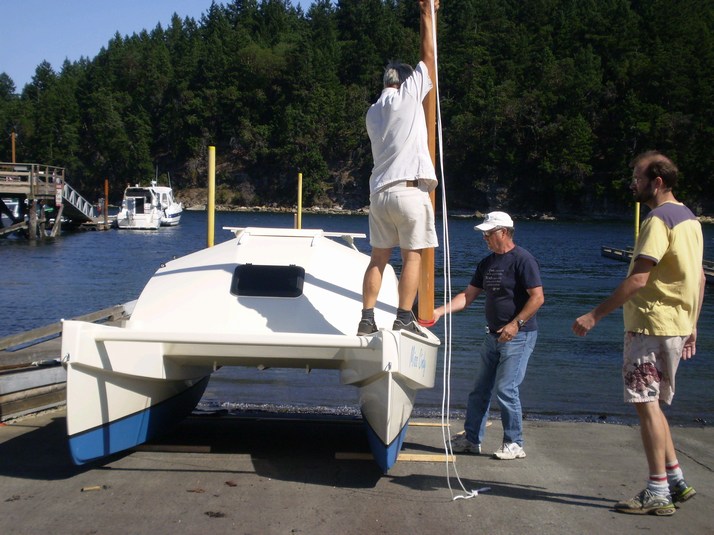 Drop those 18 pound masts in.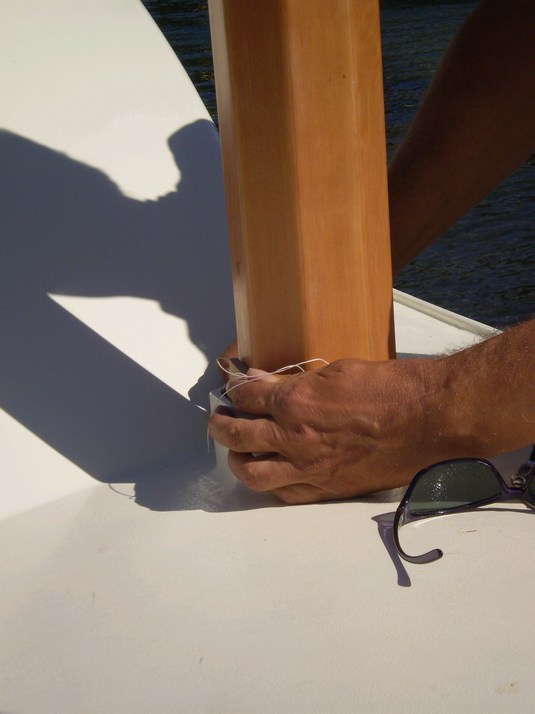 Mast wedges, the string keep them from making life interesting.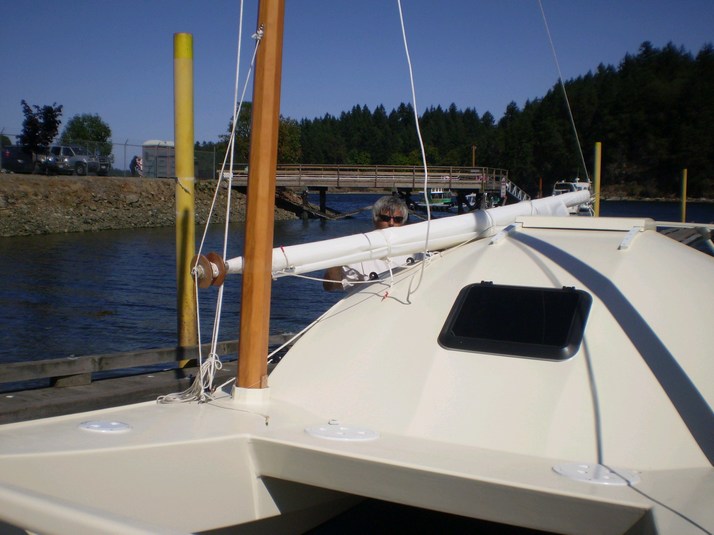 Rigging the starboard boom. I have only finished one sail and as it is blowing 25-30kt that should be enough for a maiden voyage.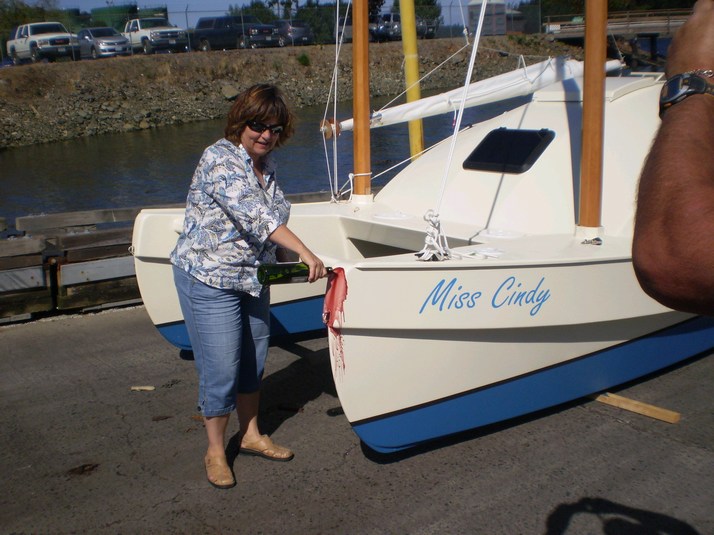 Appropriate words are said, no virgins or chickens were killed, but some good wine was shared with Neptune.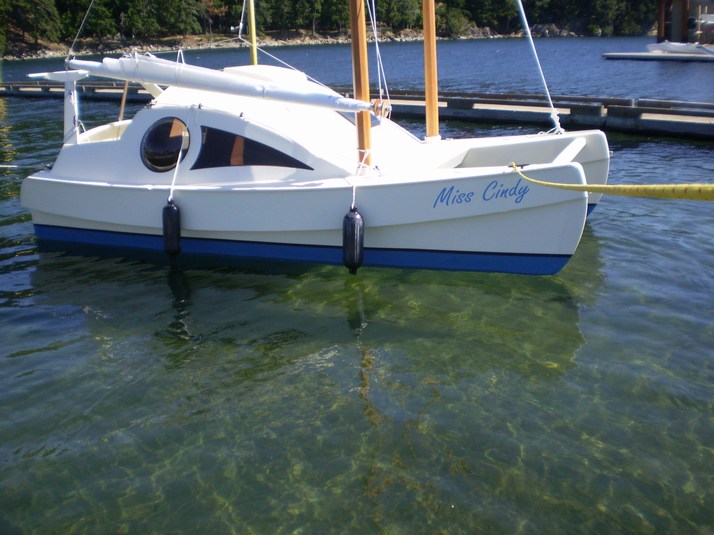 She sat on the water like a swan. We sailed off into a pretty hefty breeze, mucked about in the chanel and made it to the big cats berth.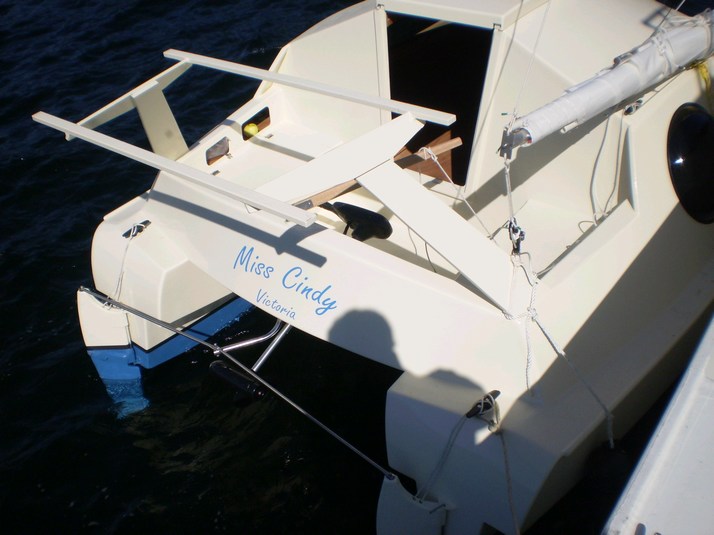 Hanging out with big cat for some outfitting.

---
Copyright © 2008, 2009, 2010 Tony Bigras.