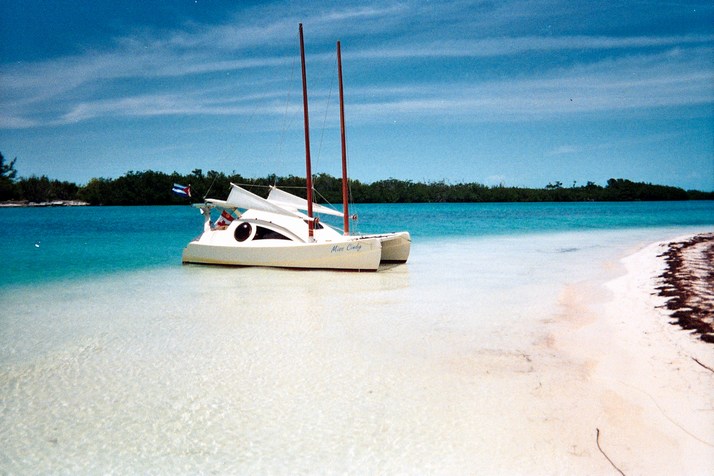 ---
Construction started on May 6 2008.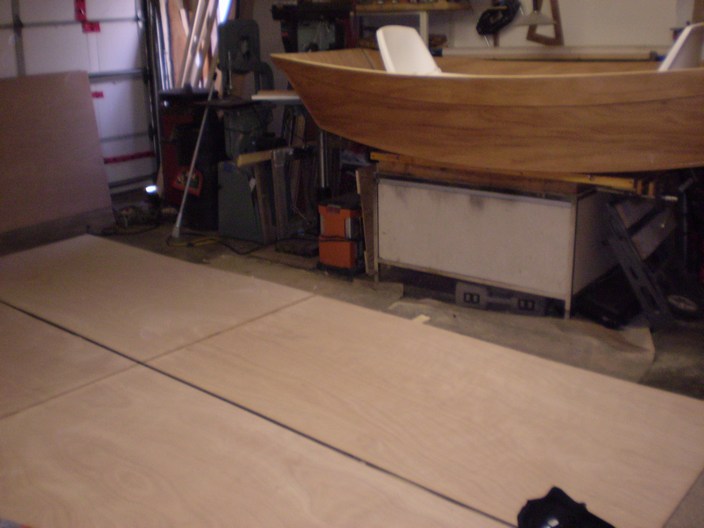 Scarfing up some ply.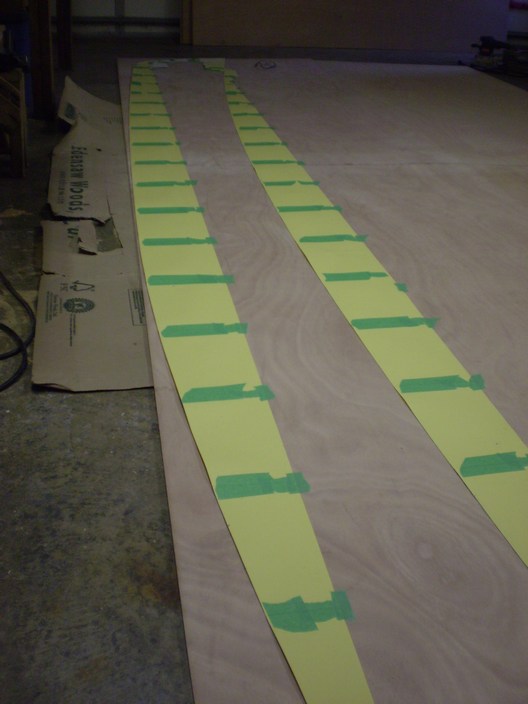 Lofting the lower panels.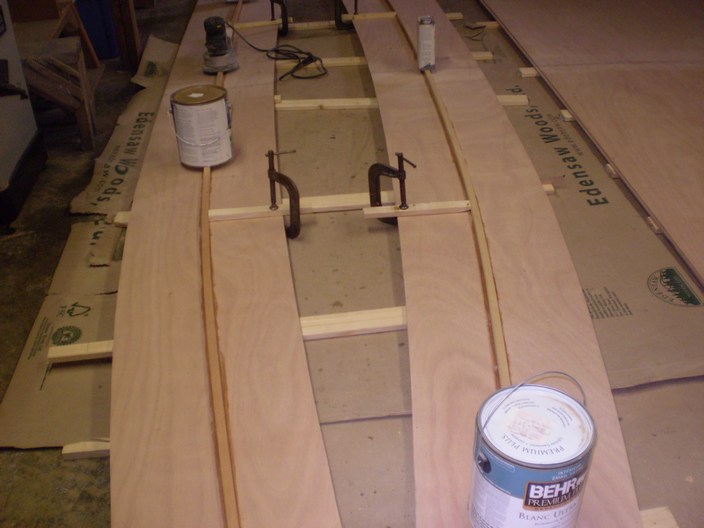 Gluing stringers onto lower panels.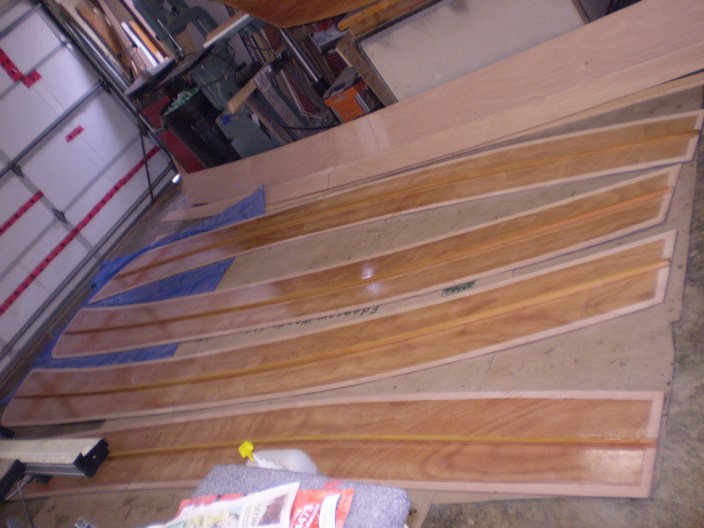 Coating lower panels with epoxy.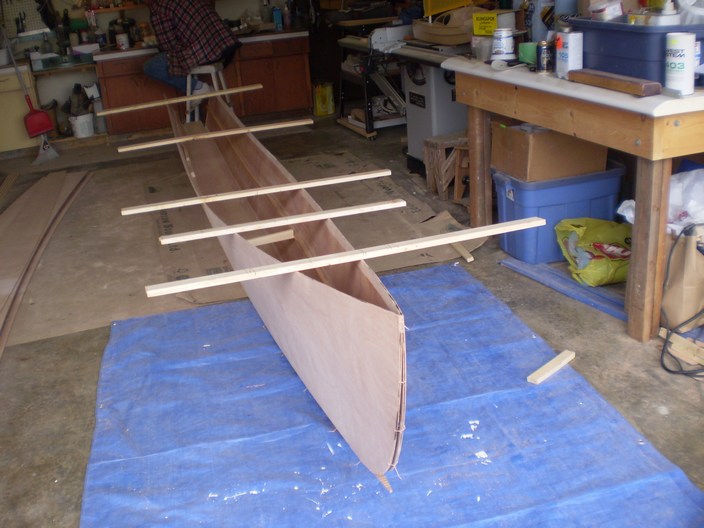 Lower panels and bottom wired together.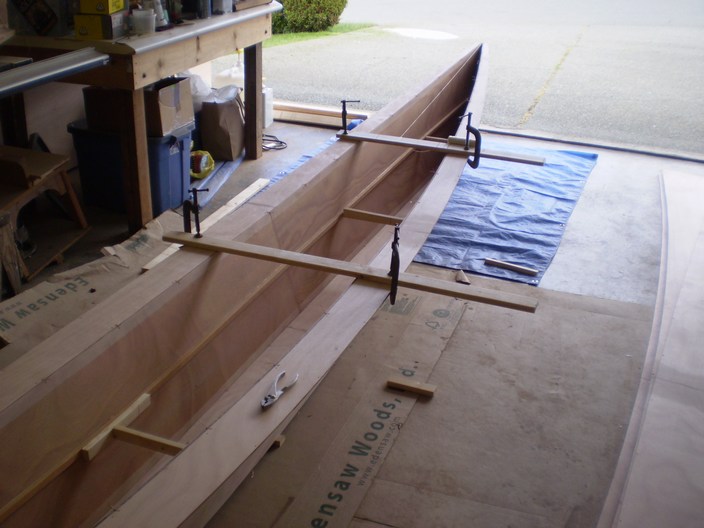 Lower panels with knuckles ready to glass tape.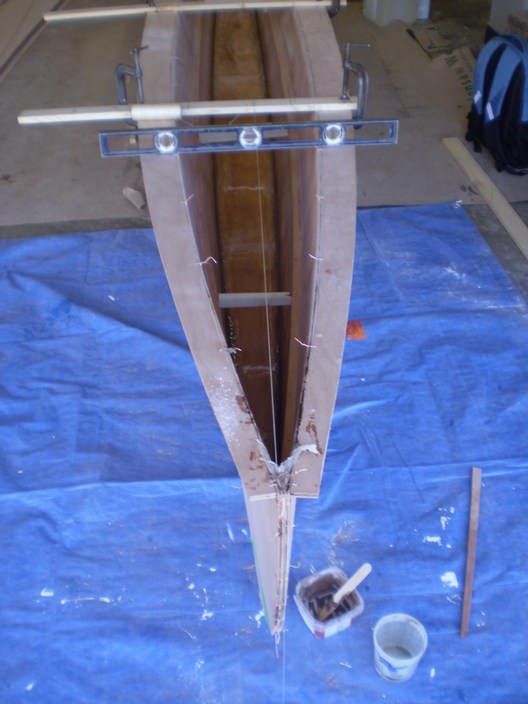 Messy glass job.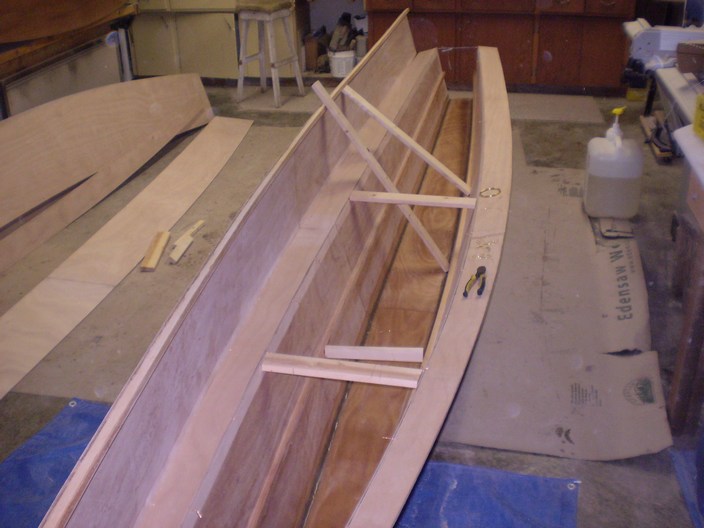 Wiring on the topside panels.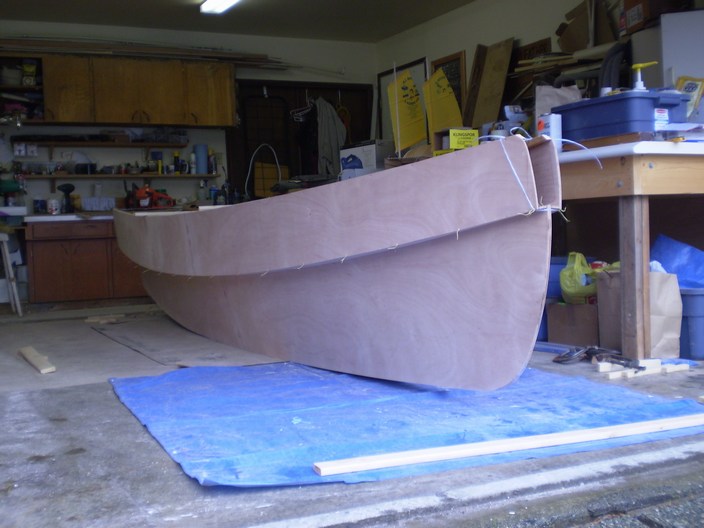 Topside panels are on. Have also cut and preped all the panels for the other hull.
Total 40 Hours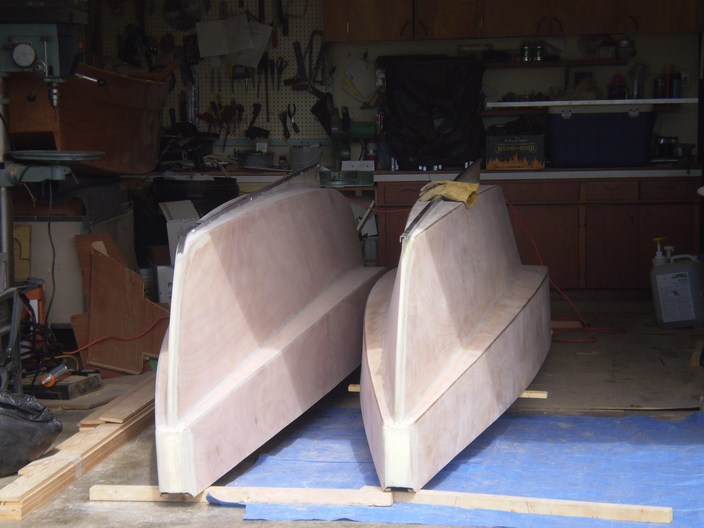 Both hulls assembled and sanded.
Total 70 Hrs.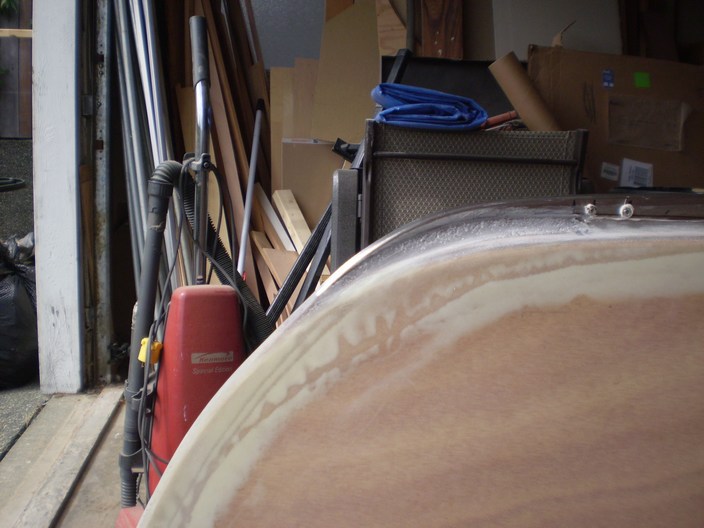 SS keel shoes on.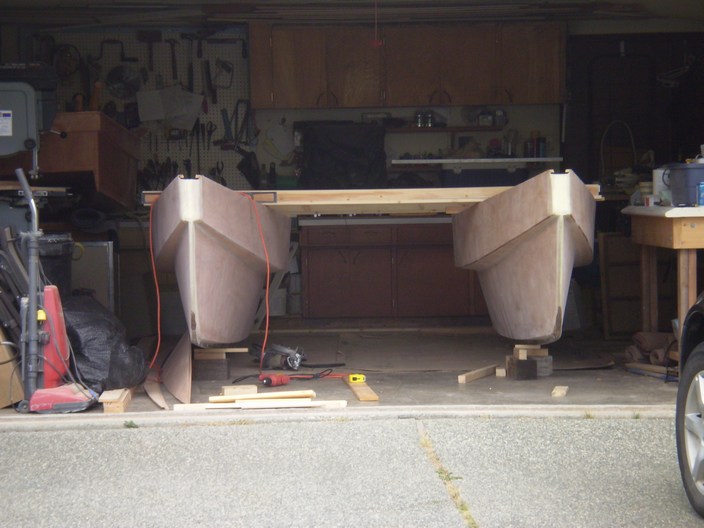 After much fiddeling the hulls are all aligned.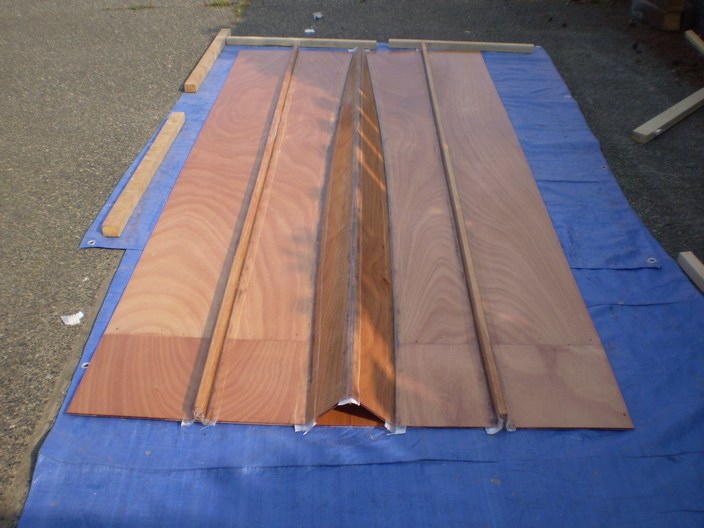 The bridge deck and reinforcements.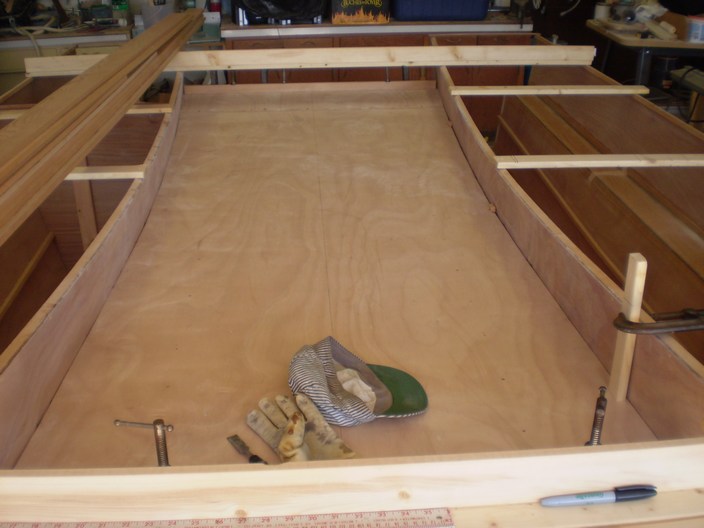 Bridge deck in place.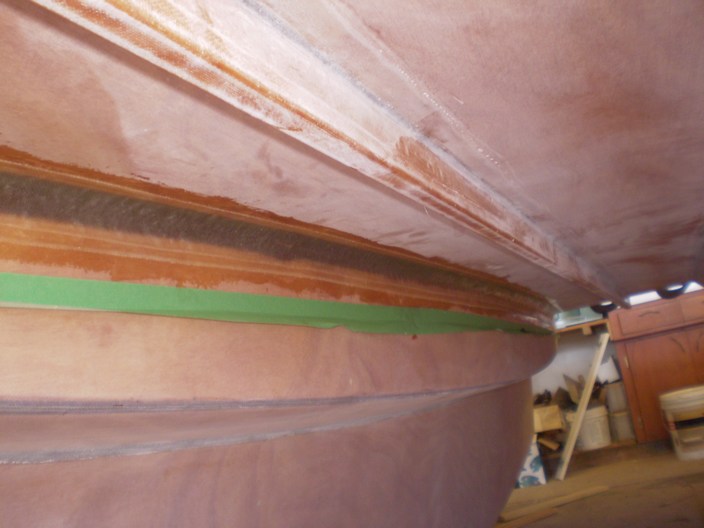 Heavy fillet and a couple layers of glass on the bridge joint.
Total 130 Hours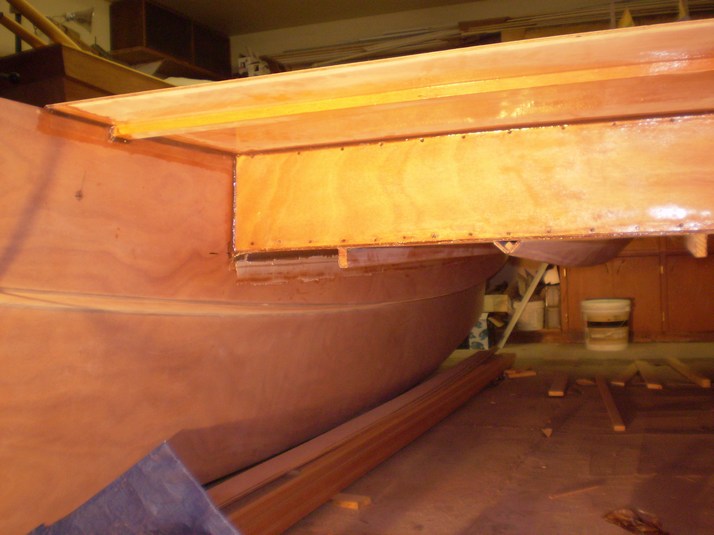 Top of forebeam and framing in place.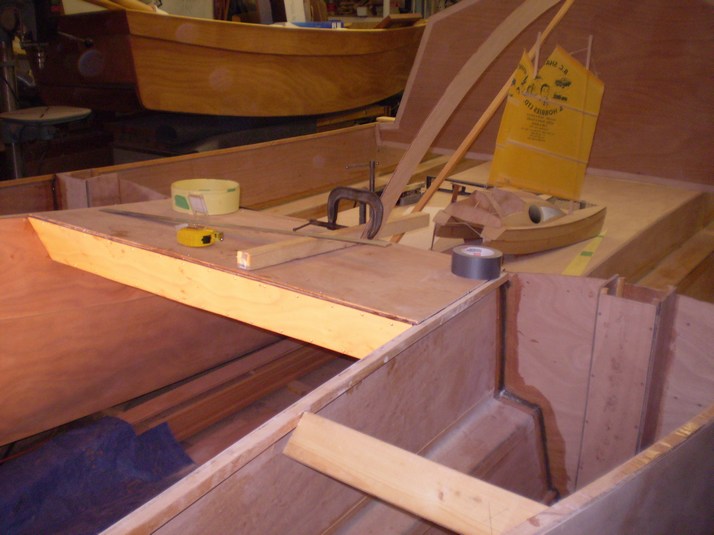 Forebeam completed.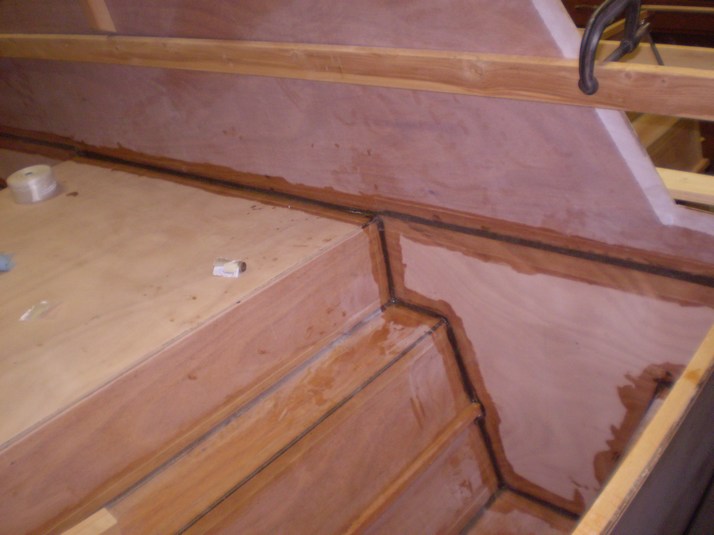 Aft cabin bulkhead and watertight bulkheads in place.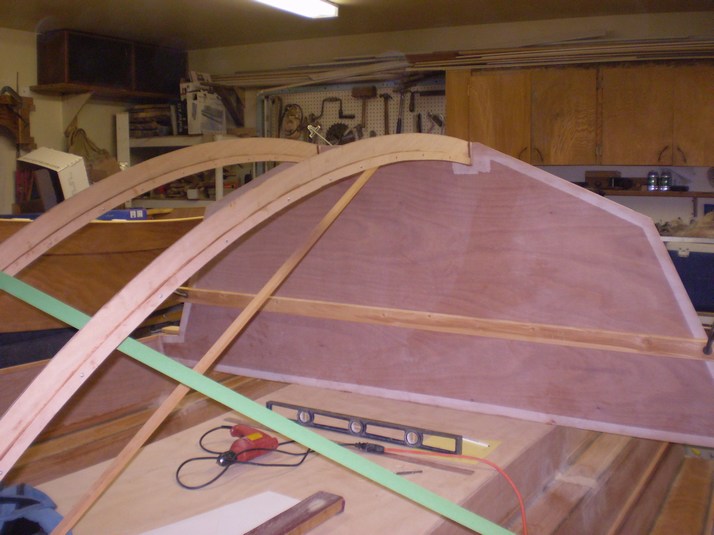 cabin top frames in place.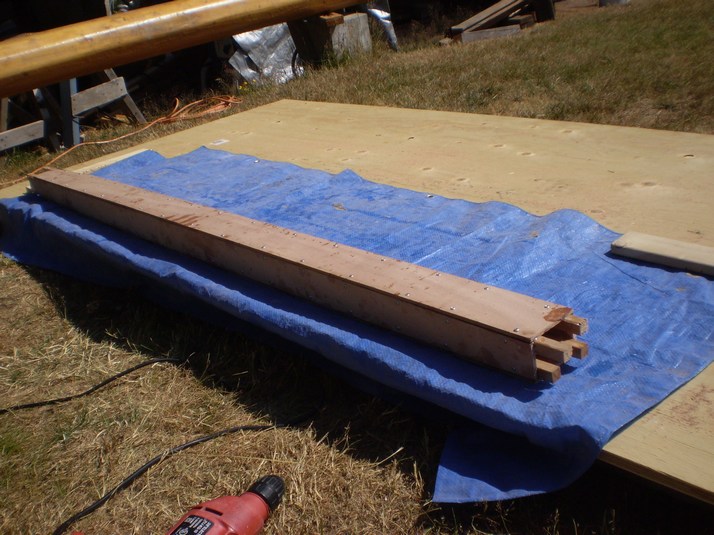 Building bow tube at new worksite.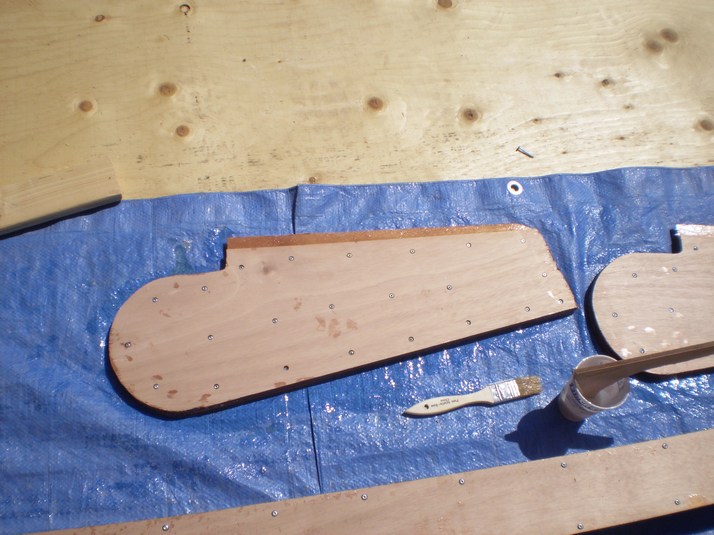 Gluing up the rudder blanks at new location.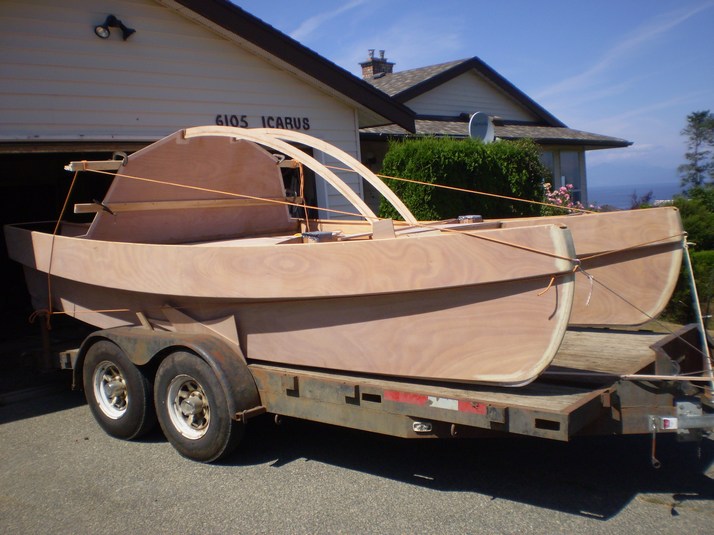 On the road from the 2 car garage/shop.
---
Copyright © 2008, 2009, 2010 Tony Bigras.